When it comes to decorating your dwelling, don't be afraid to combine a few home architectural styles. It's so cool to find the unique elements of modern, farmhouse, Craftsman, ranch, or other house styles which you like the best, and mix them in your own abode.
But, if you choose to follow just one definite style, don't forget about creative details, which could emphasize your personality regardless of the style.
Modern Style Home
Modern houses began to be built in the early 20th century and became the dominant architectural style after World War II. It was a refusal of pompous Victorian design traditions.
A modern style house features low-pitched or almost flat roofs, which show the clean and crisp lines of an aesthetic construction. A modern abode tends to have large windows, either without window coverings or with light-colored sheer curtains to emphasize the amazing beauty of natural light. It's all about new building technologies of that time, unexpected architectural design solutions, and open-concept spaces. Natural materials, such as concrete, iron, wood, glass, stone, are considered optimal. also, you could combine them with synthetic materials.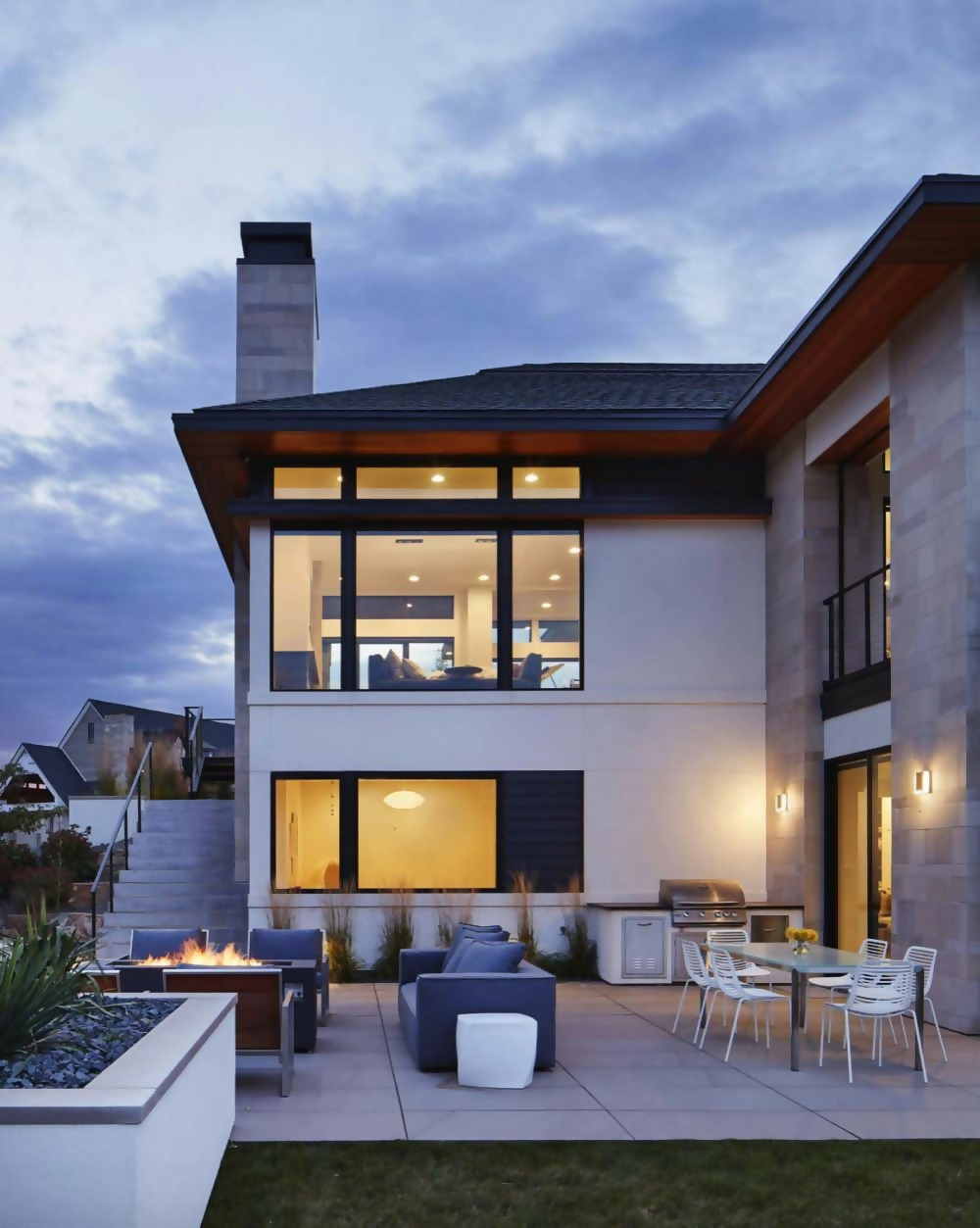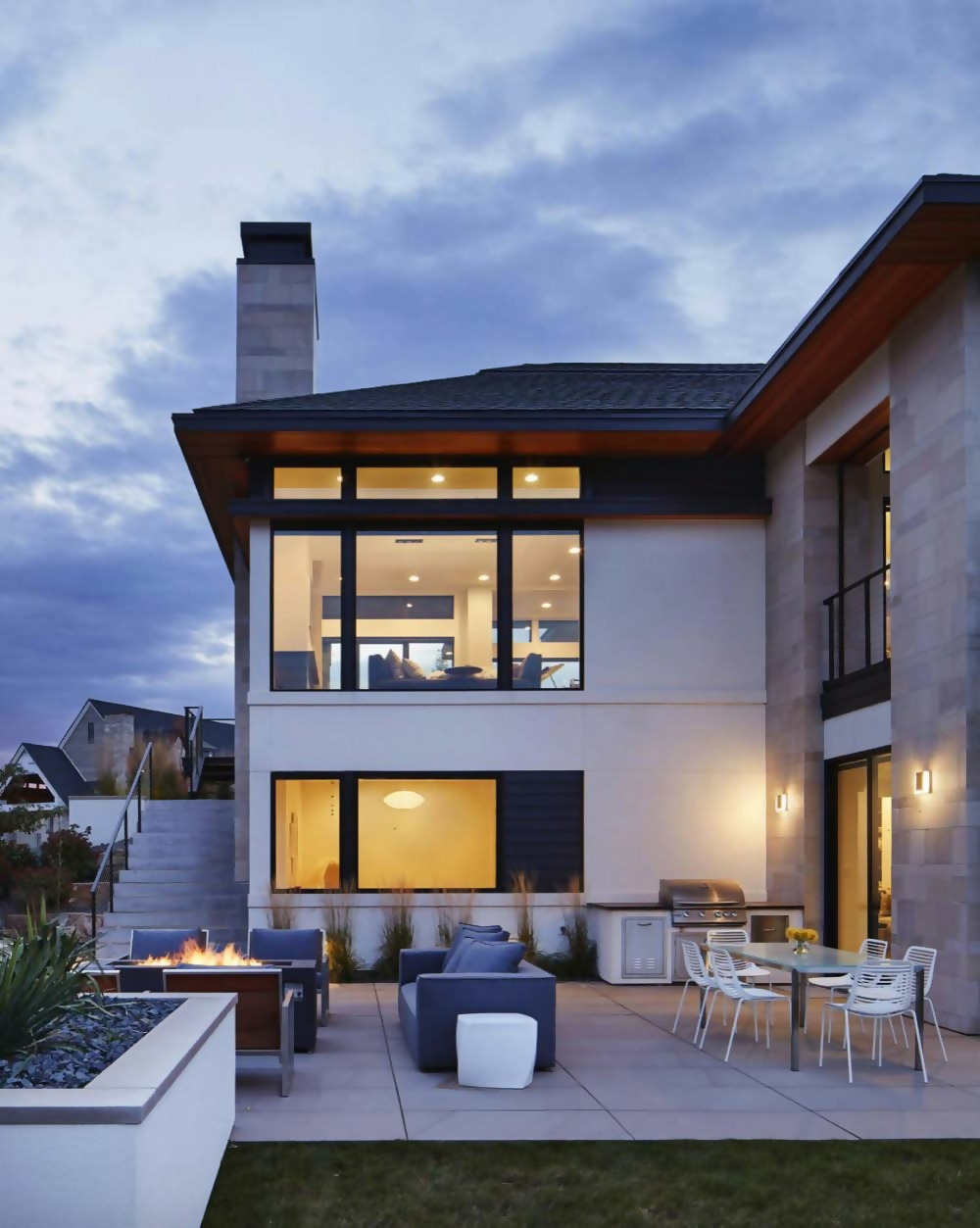 A minimalist approach features an absence of fussiness and clutter with a "less is more" concept. Also, keep in mind the modern principal: "form follows function." It's important to accent the function of every furniture pieces without useless knick-knacks and additional décor elements. For colors, use monochromatic, neutral, or earthy hues with bold accents to emphasize the pure simplicity of your home.
Choose comfortable, low furniture. For instance, a soft sofa, a few chairs and an elegant table on the geometric-printed area rug are a very stylish combination. When considering upholstery materials for your sofa, choose natural fabrics, such as cotton, linen, wool, or silk.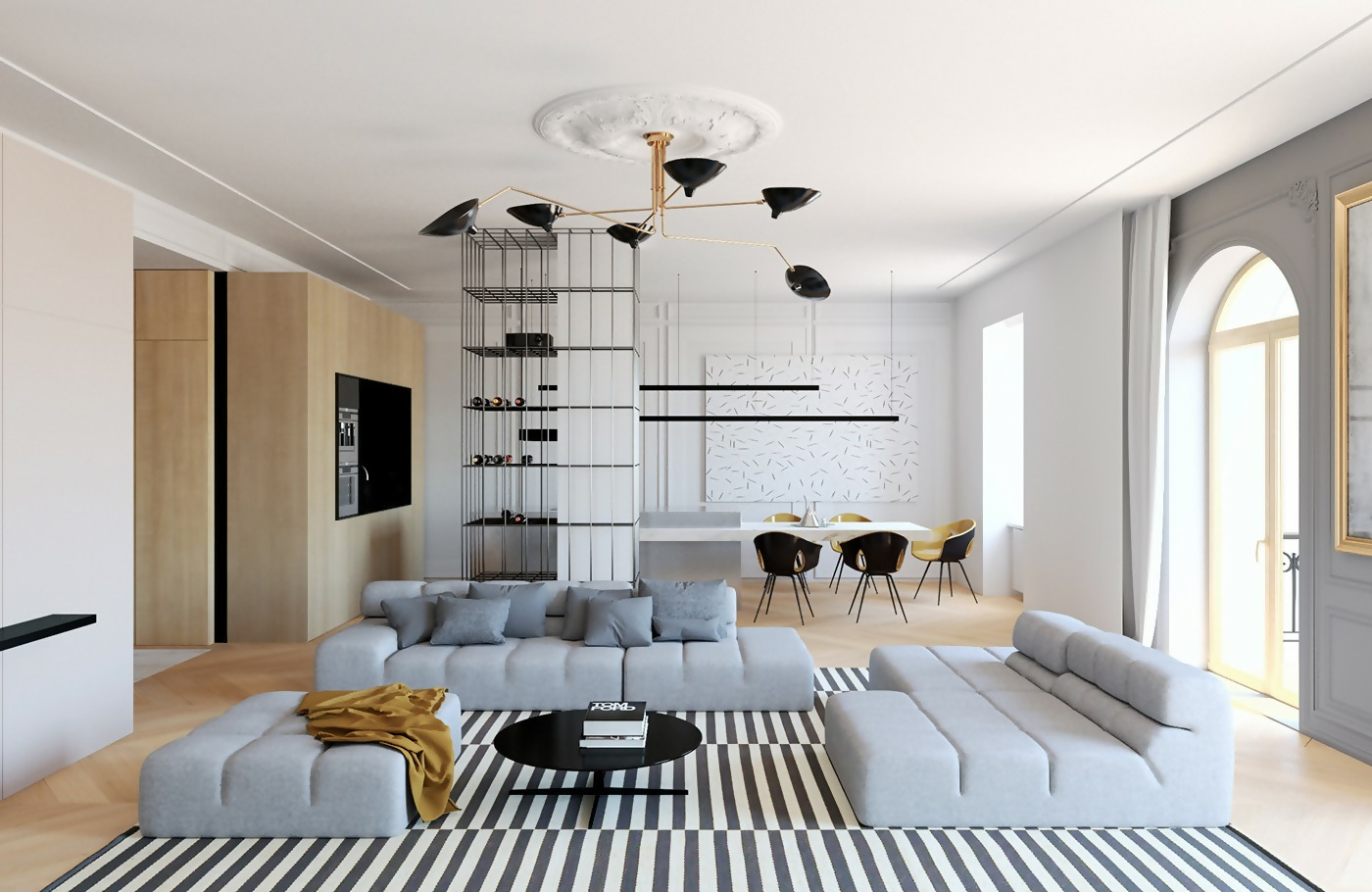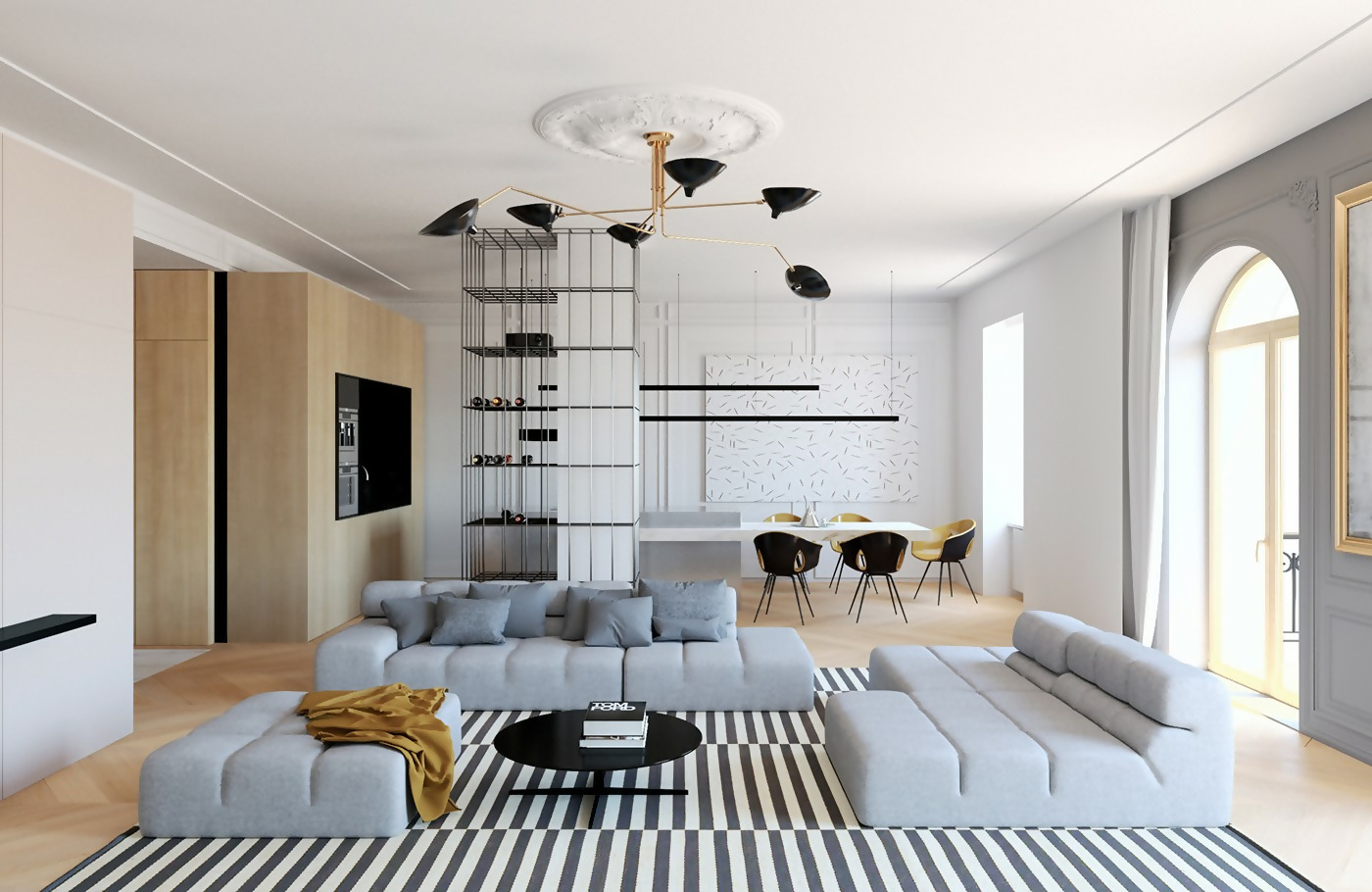 Mid-Century Modern Style House
Modern is also called "mid-century modern" because this interior design style grew in popularity between 1950s and 1960s. Some designers highlight "mid-century modern" as a separate décor style, but, in fact, these two are just synonymous terms.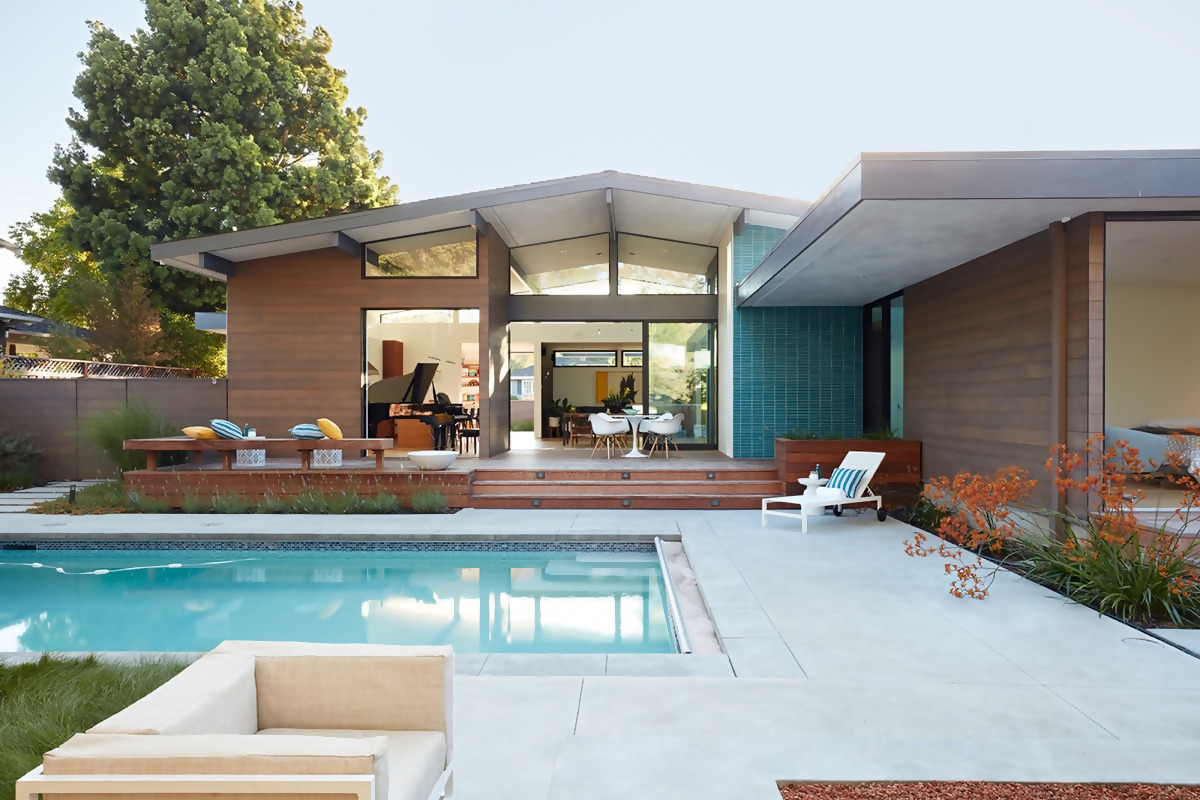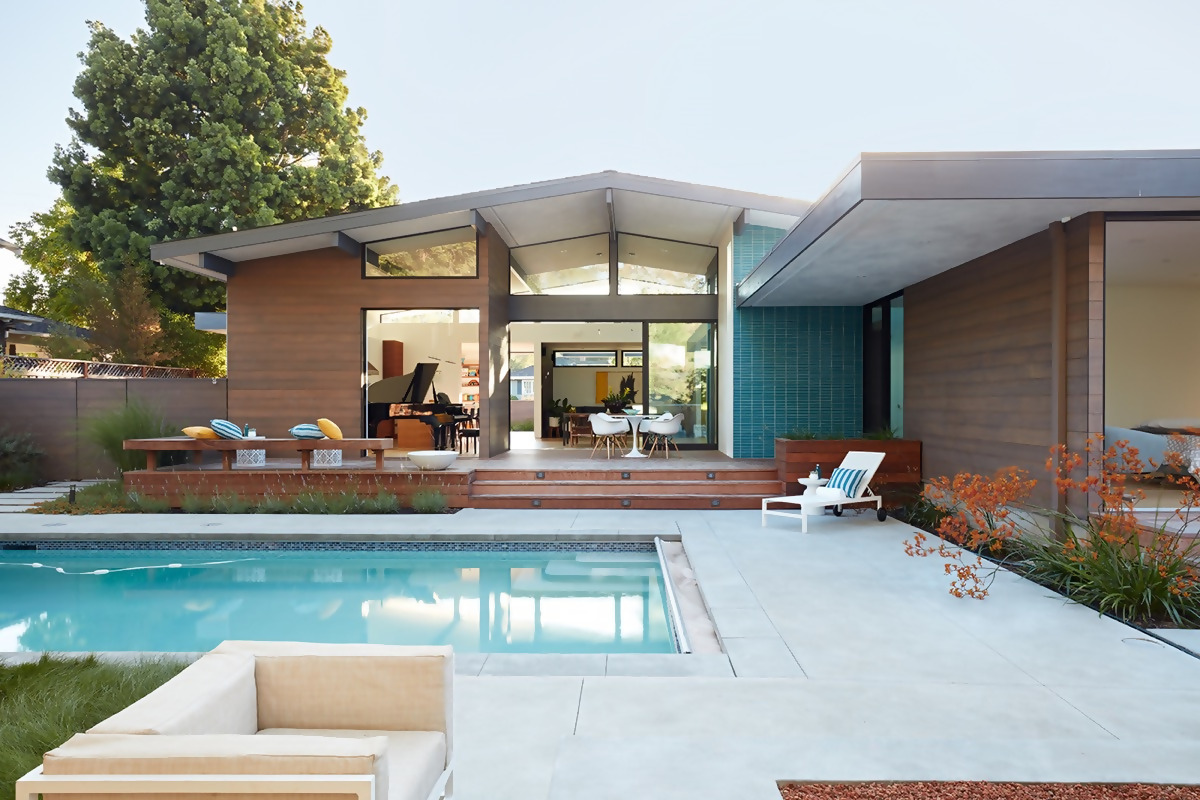 Contemporary Style Home
A contemporary style house is a successful combination of modern trends and technical progress with new architectural design solutions. It's an ever-changing and flexible style.
A contemporary dwelling adopts from modern style open-space plans, clean lines, functional items, and large plate glass windows to emphasize the celebration of natural light.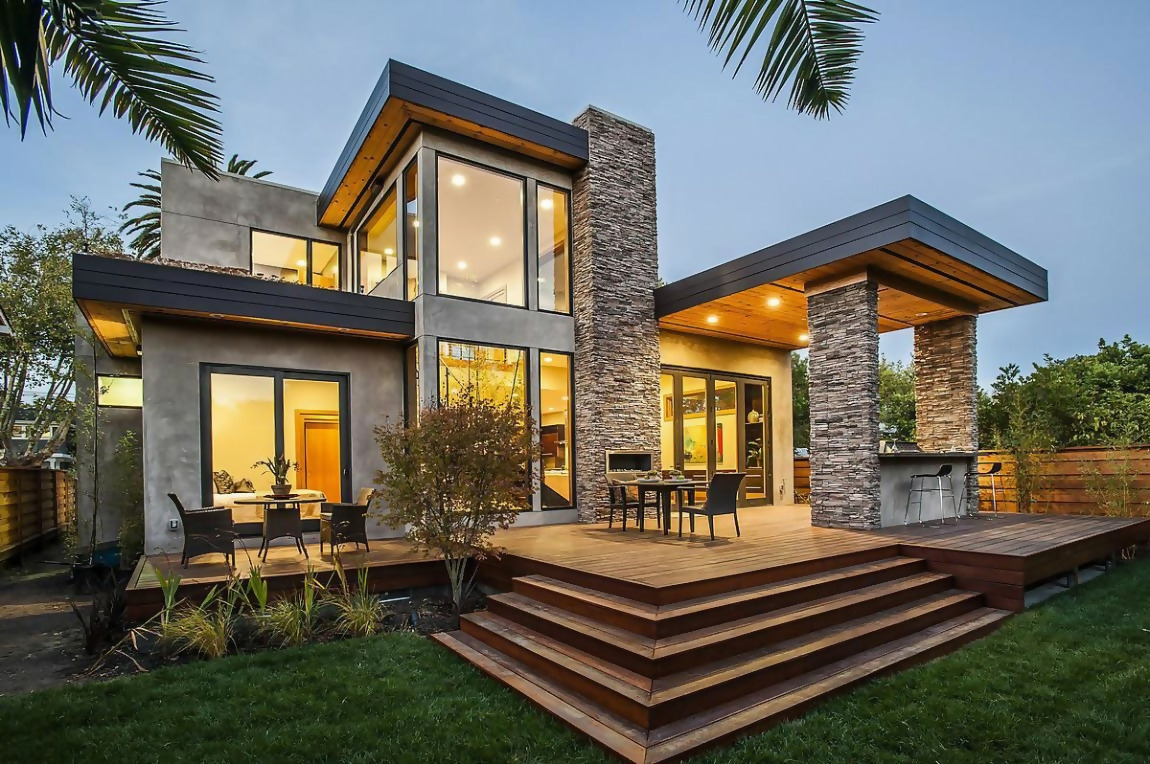 Contemporary décor took its basic concept from the minimalist style: "less is more," similar to modern. Thanks to a minimalist approach, a contemporary house is an uncluttered space with necessary furniture, creative light fixtures, a few green plants, and aesthetic décor accessories. For colors, choose neutral hues, such as white, black, gray, blue, and brown.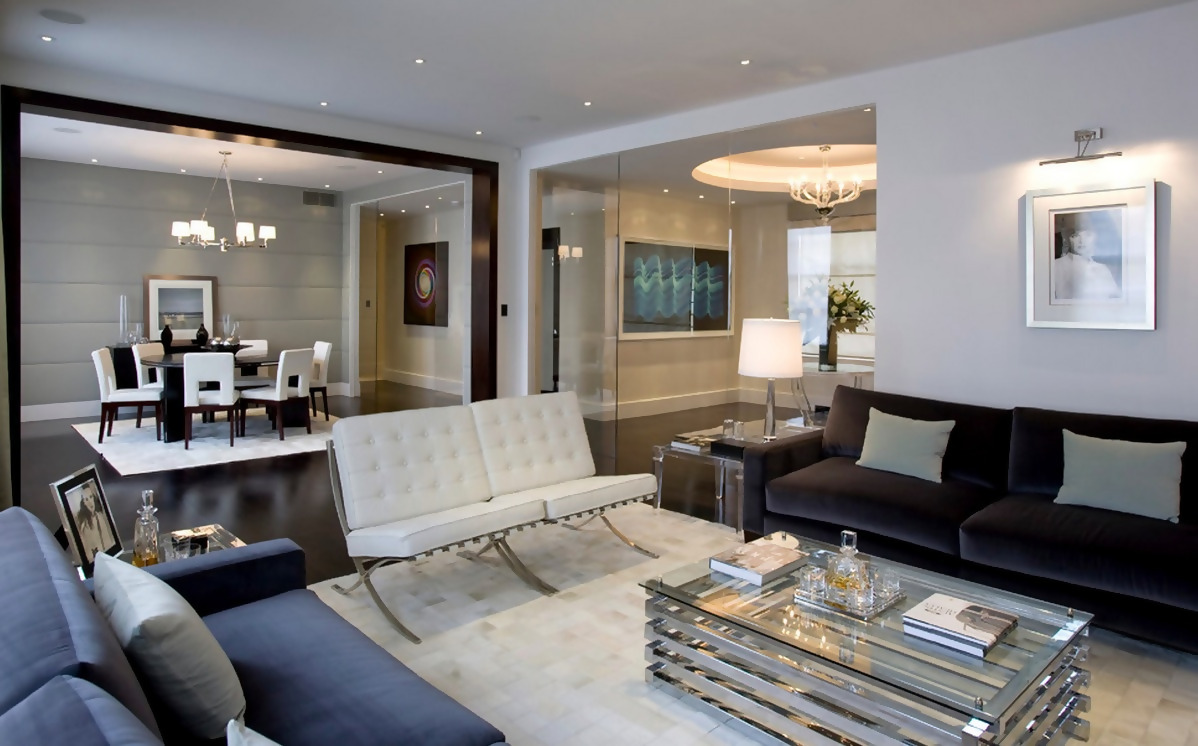 Contemporary Rustic House Décor
To show off your creative personality and the flexible manner of a contemporary style, you could create a rustic appearance for your dwelling in general or just use a rustic element in any room.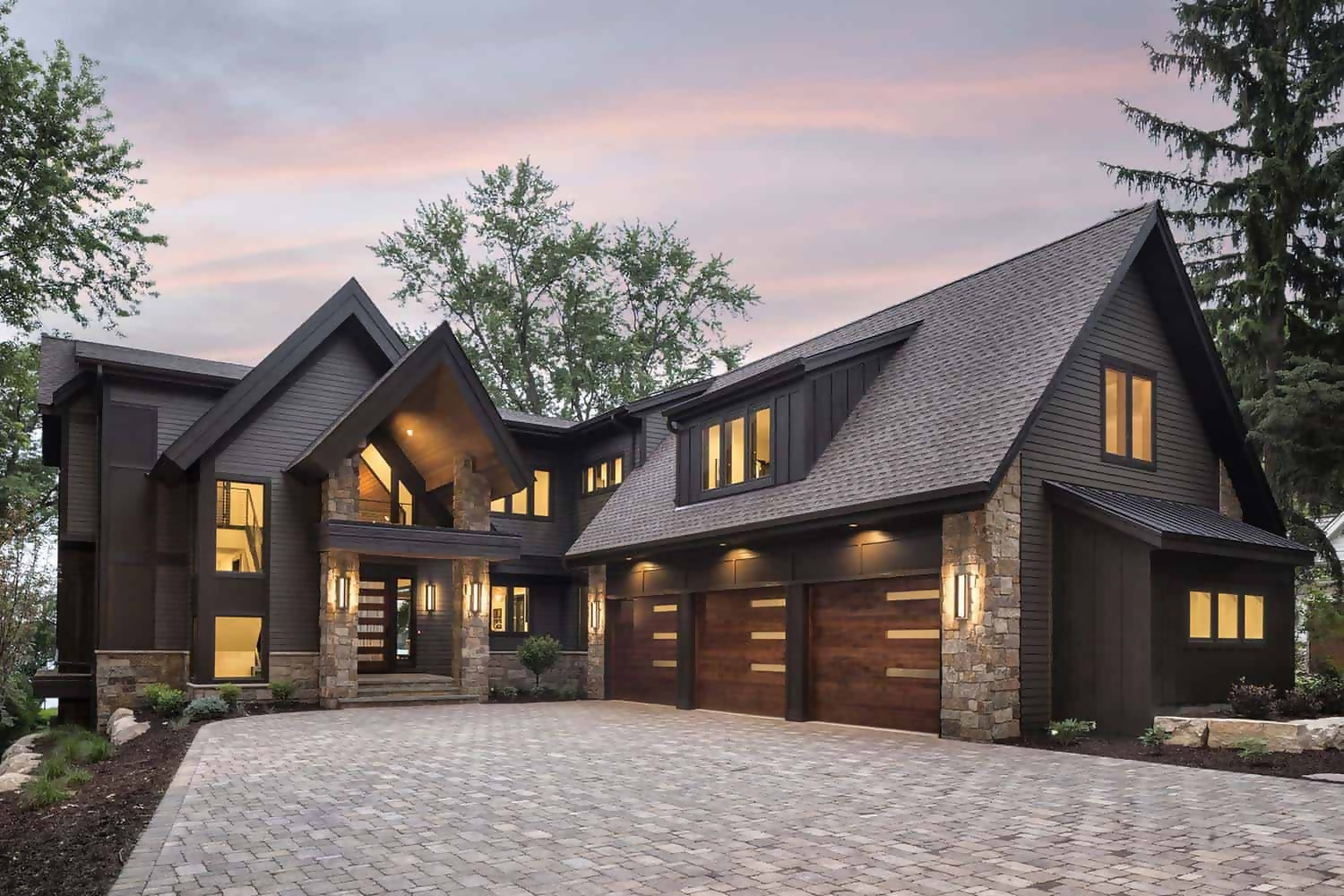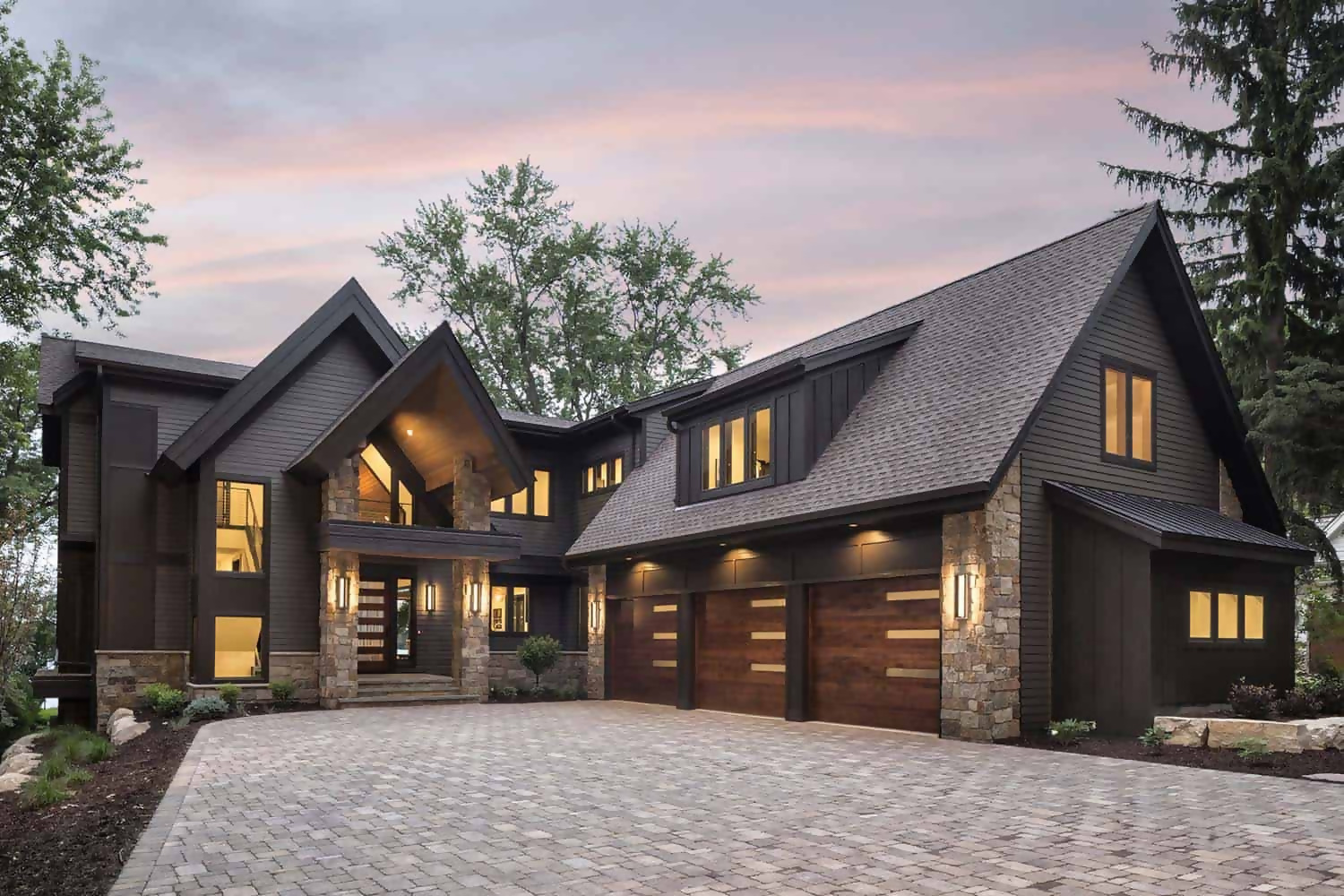 It's all about wood, stone, bricks, and other natural materials with a rough rustic touch. You could decorate your nature-infused contemporary rustic house with exposed ceiling beams or wooden furniture.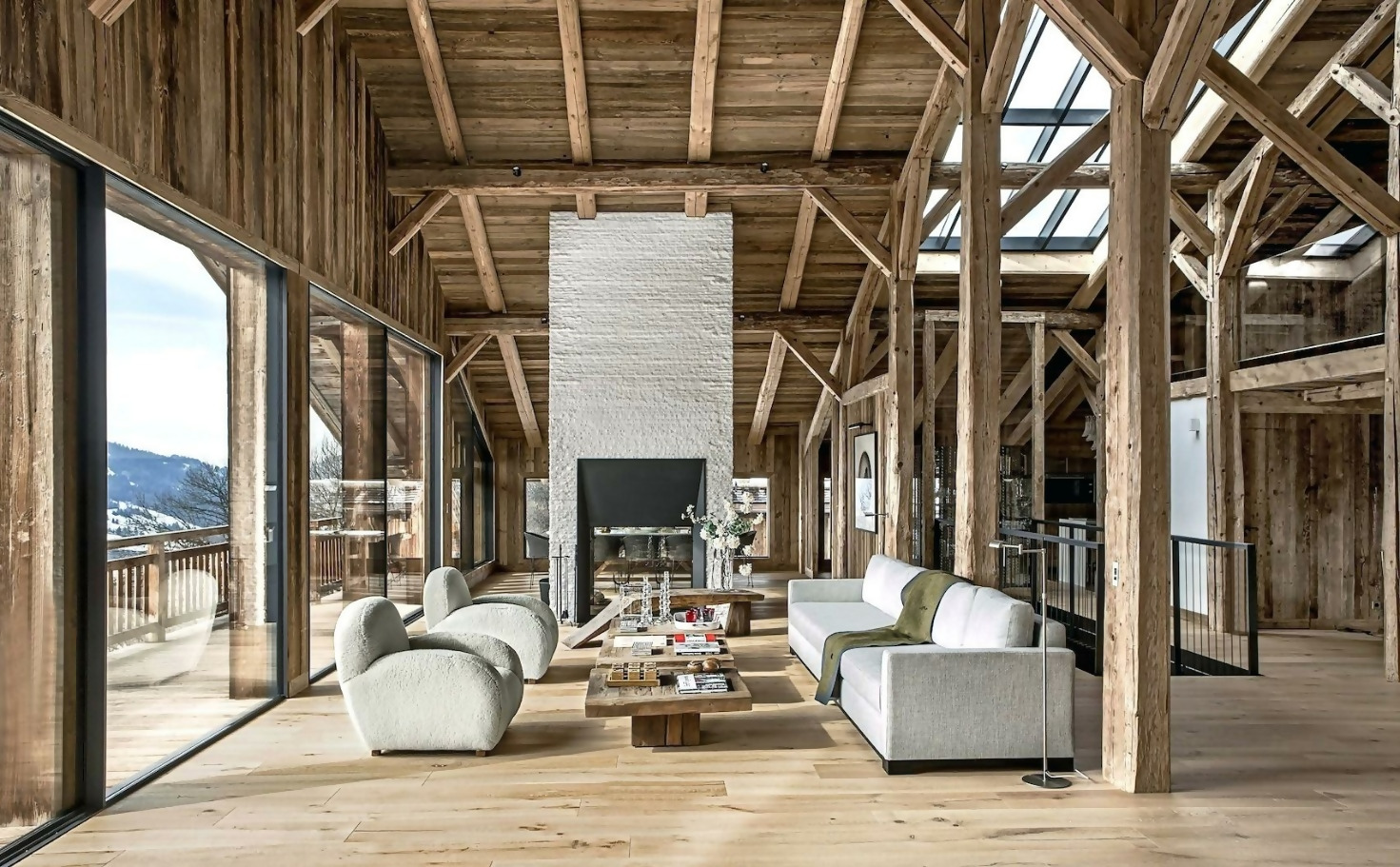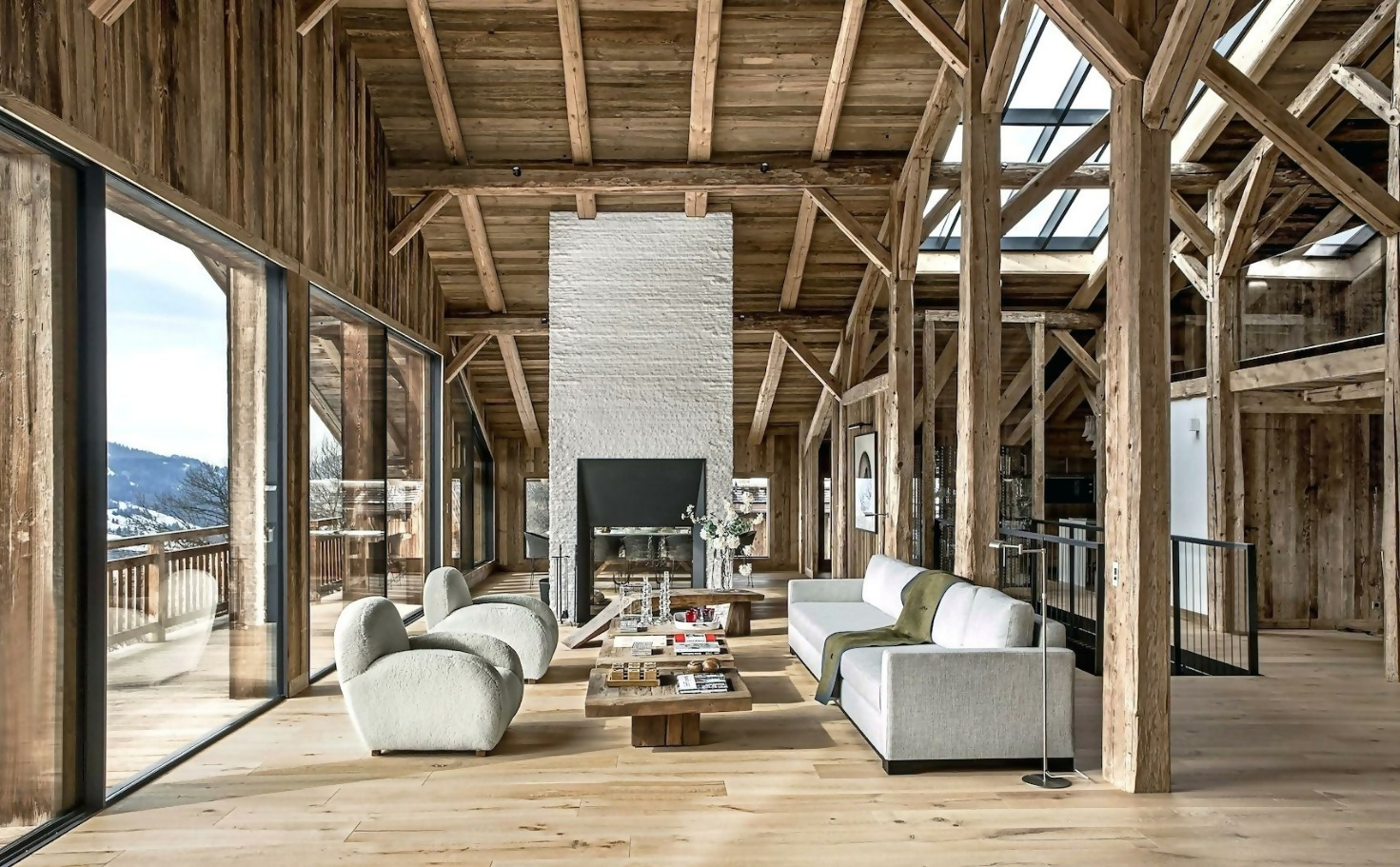 If we talk about creativity without limits, think about a table in the shape of a broken stump. It's so cool to follow unexpected décor solutions!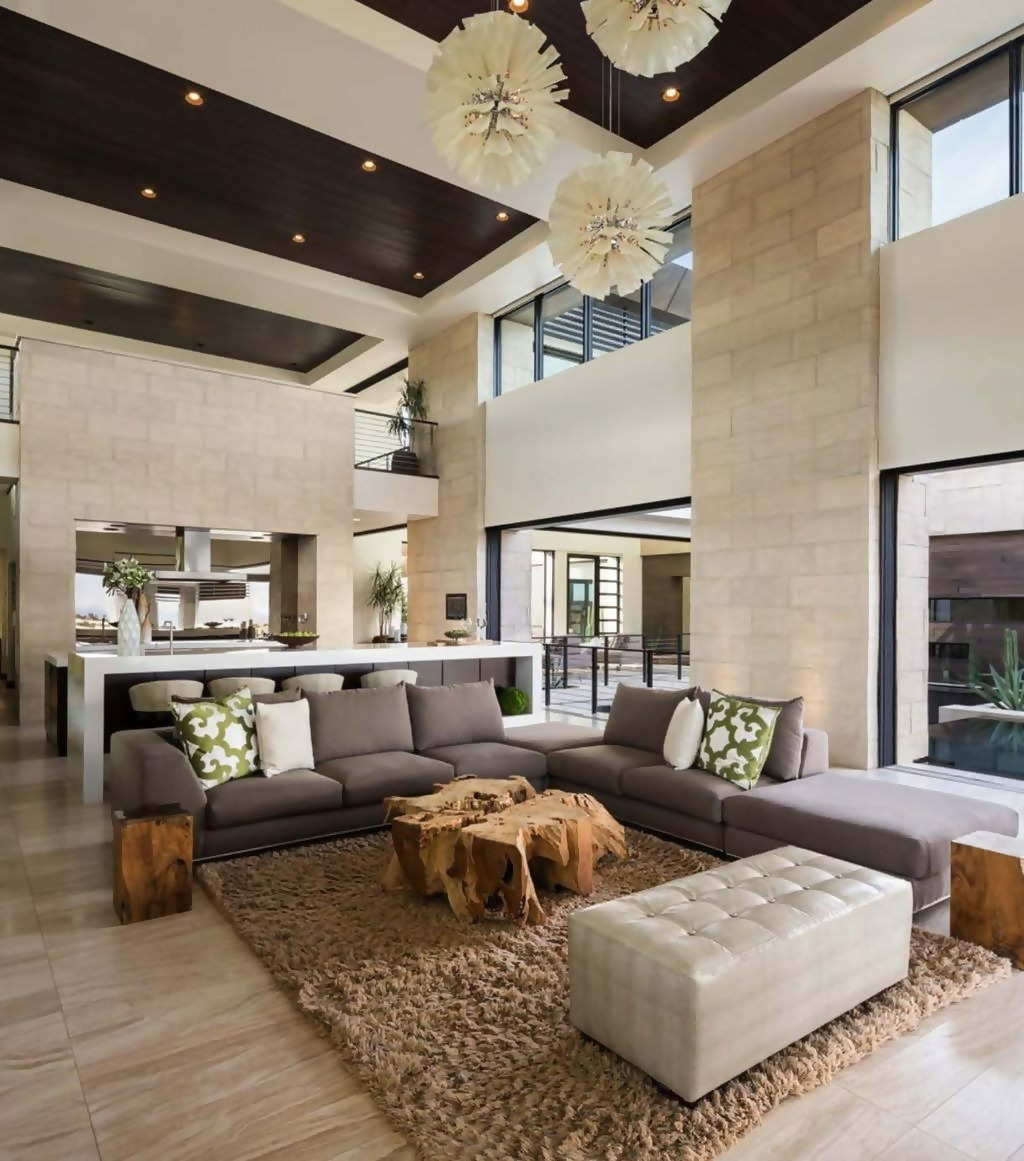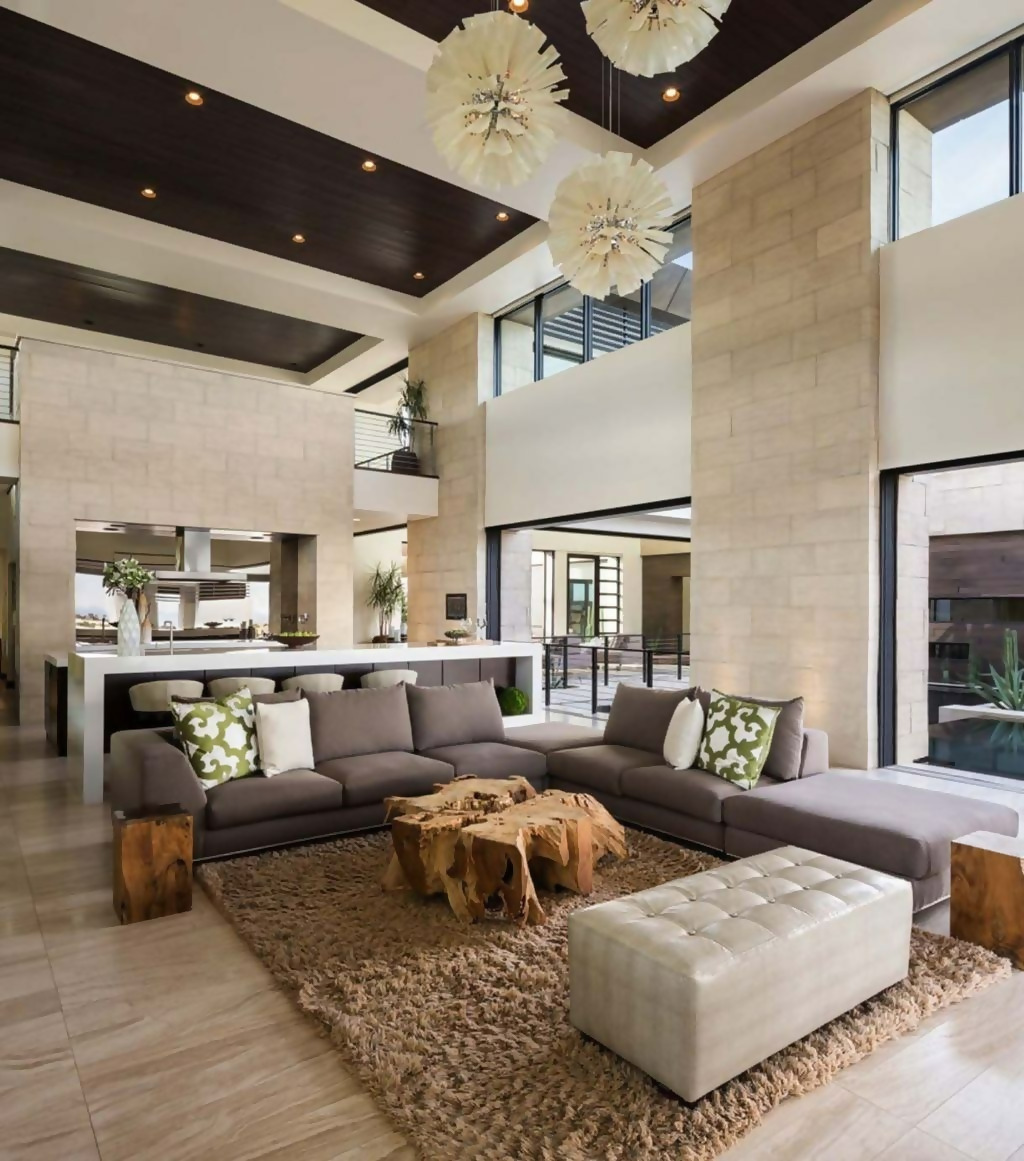 Ranch Style House
A ranch style is also called a rancher, rambler, American, or California ranch. It was popular between the 1940s and 1970s in the American West and modernist periods in working ranches in the USA.
The ranch style dwelling features a lengthy and dense ground profile, minimalist approach and use of natural materials on the outside and inside.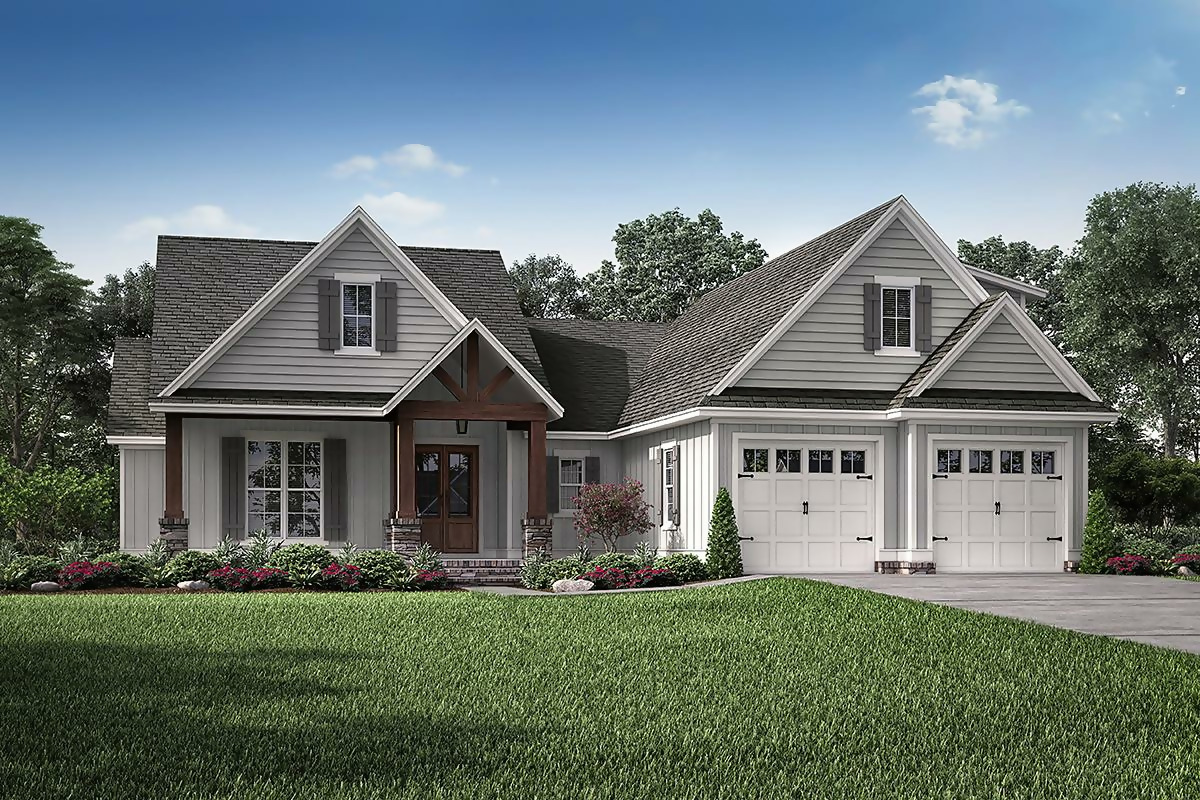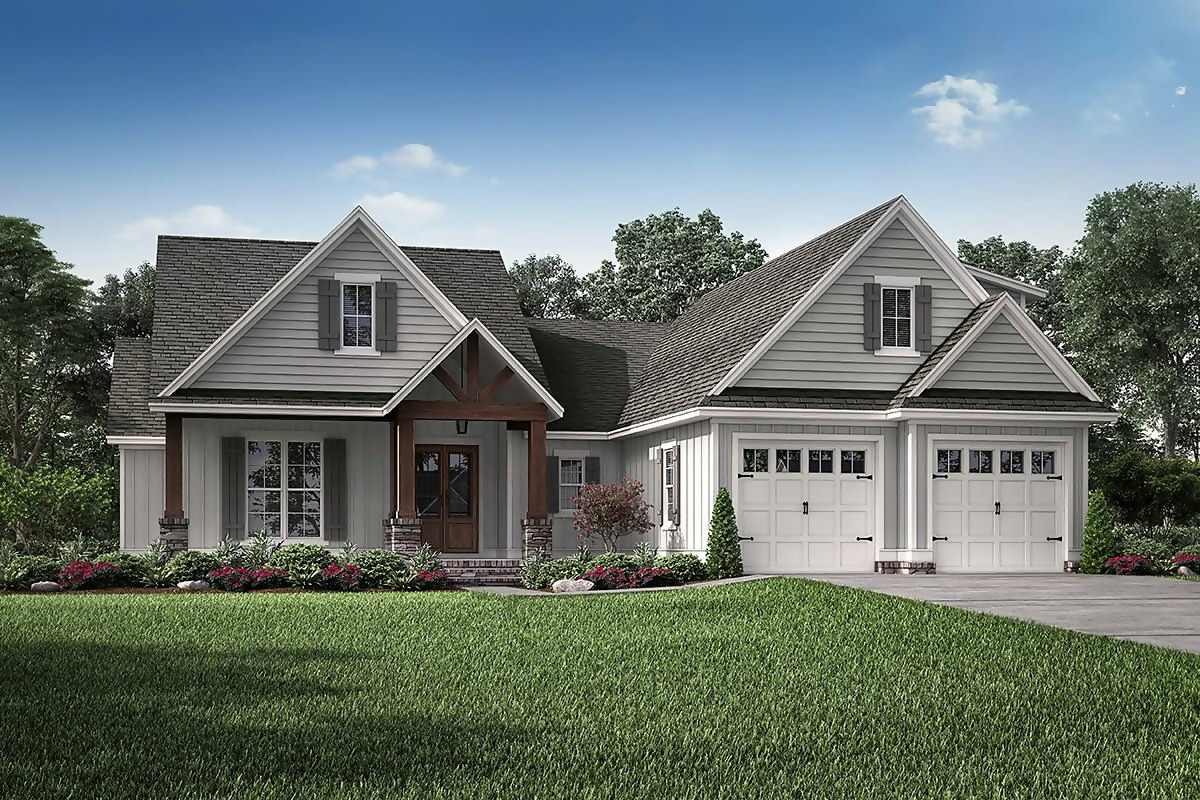 Don't get confused if you visit a ranch home. It looks like an open-space dwelling with plenty of natural and artificial lighting and modern furnishings. But such a home was decorated in a ranch style (not modern), because when you come outside or just look out the window, you'll see a ranch and feel a wild natural spirit.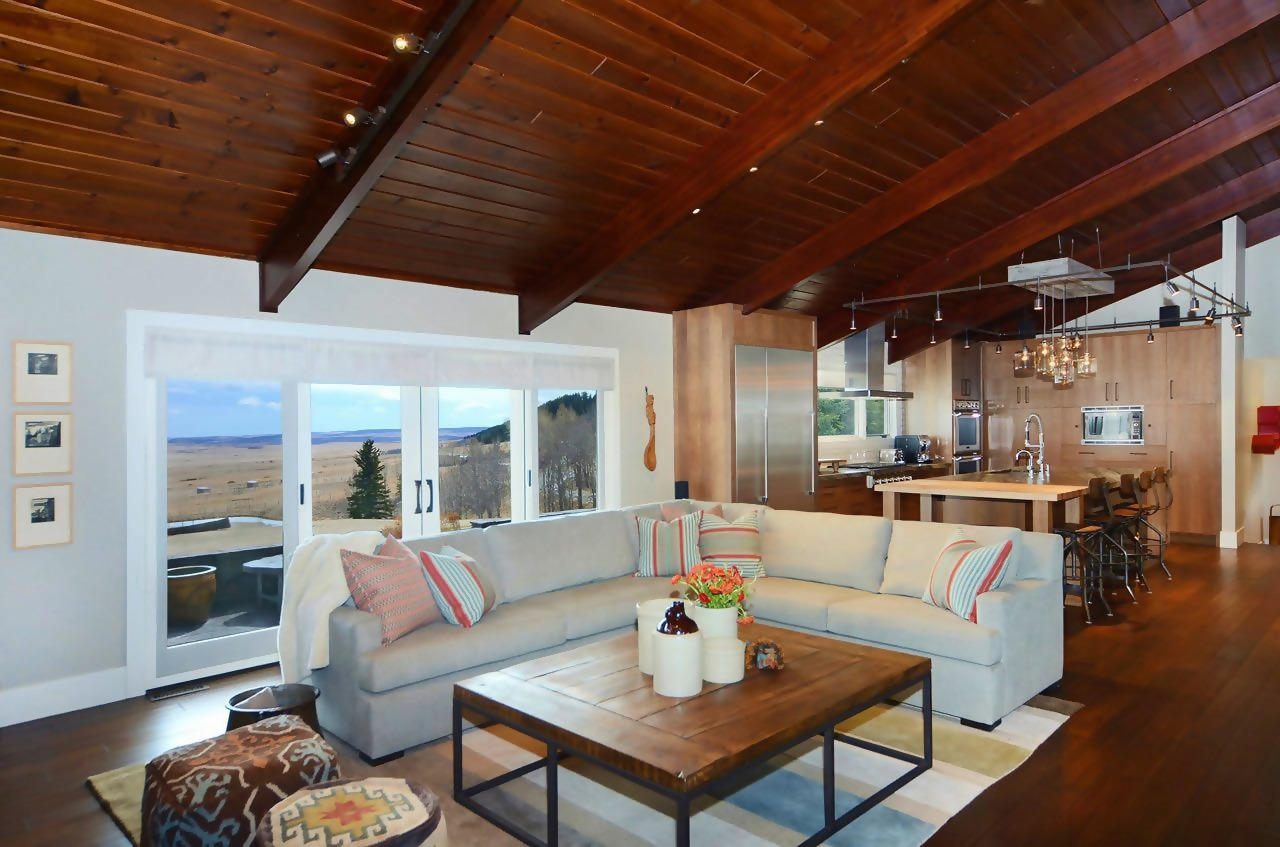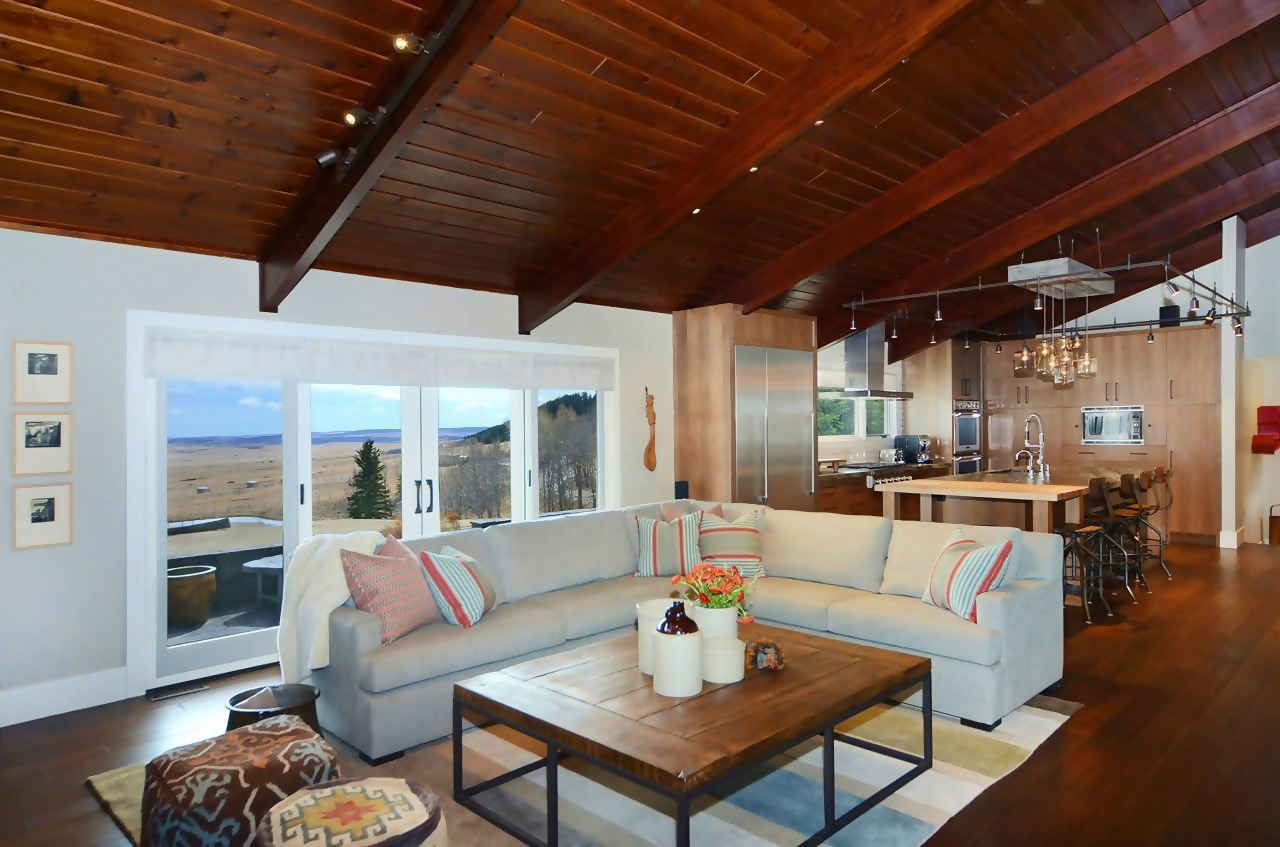 Farmhouse Style Dwelling
A farmhouse style (also called country style) house is typical for American rural areas. Historically, it was usually connected with a housebarn or courtyard as a functional element for a hard farmer's work.
The main feature of a farm-style dwelling is a porch that spreads out front and which can wrap around both sides of the ground floor. It's a rural-inspired place, where all the family could hang out during warm days. It's so cozy to relax on the comfy and soft seats, rocking chairs, or swings on the porch.
The roof is steeply pitched and runs the whole length of the dwelling. Usually it's designed with dormers and chimneys.
Exposed ceiling beams are essential exterior and interior elements of any country home.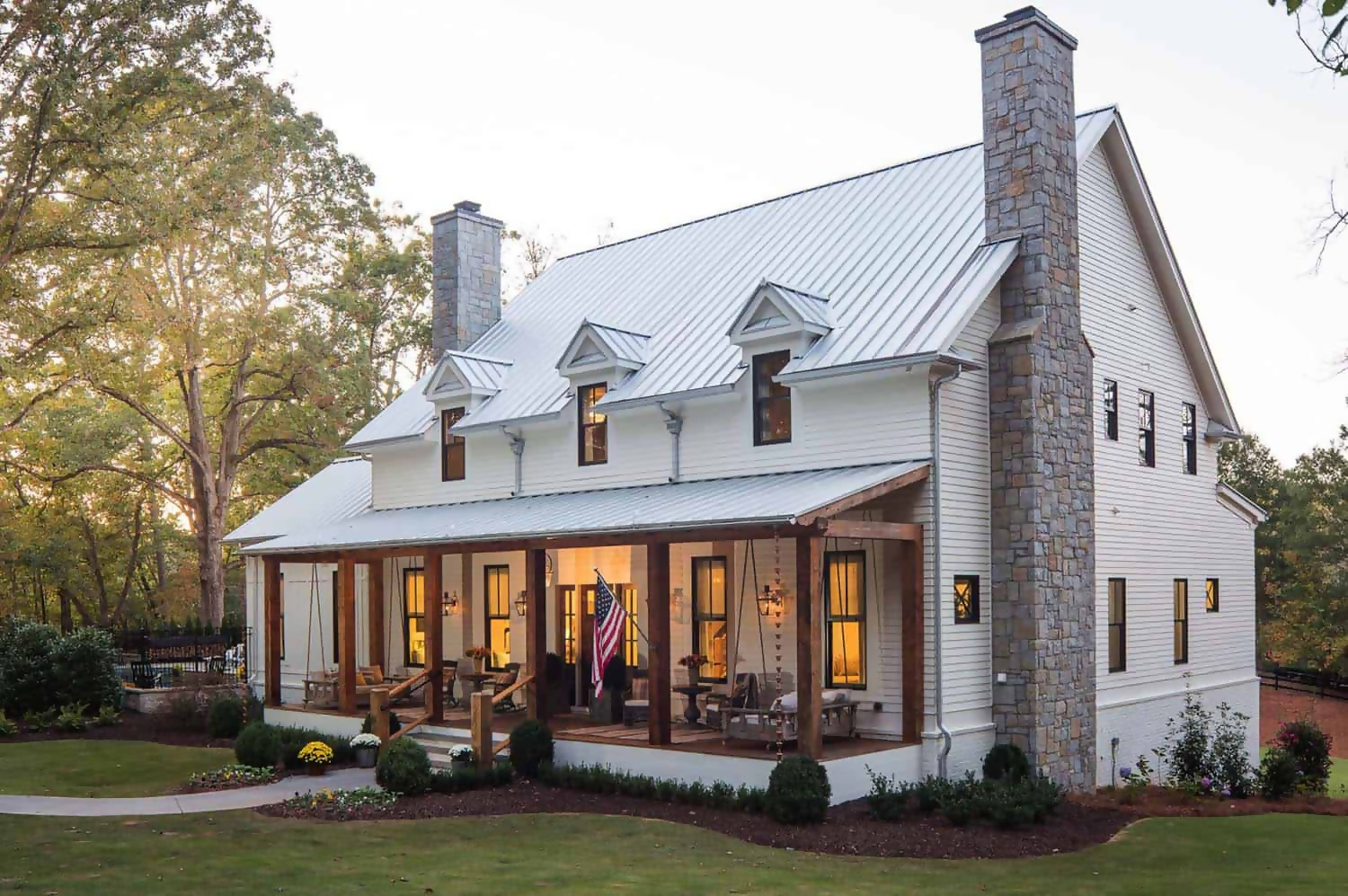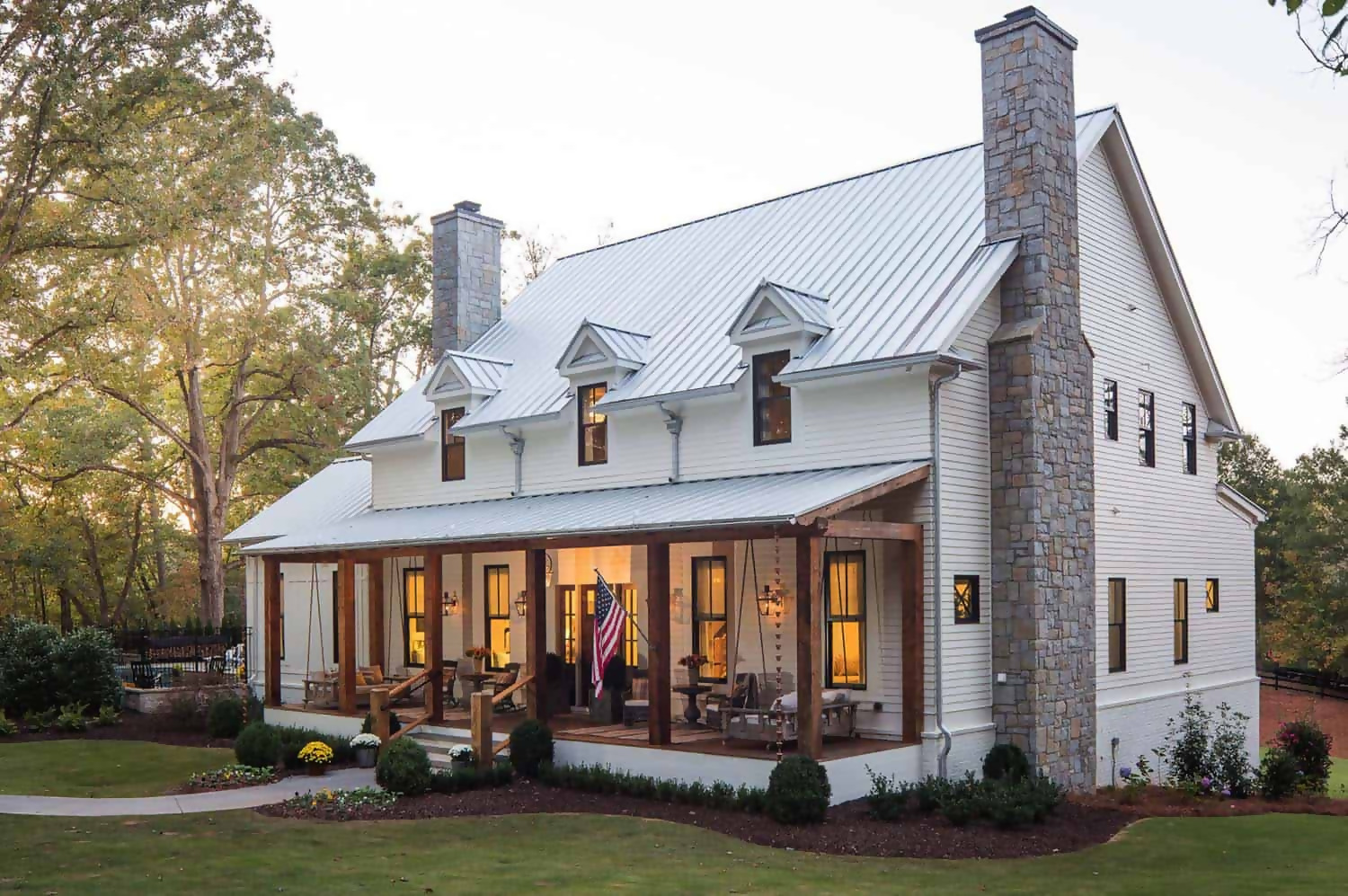 As for farmhouse plans, it's always a cozy place, where you could hang out with your family and friends. A country home features comfortable furniture, reclaimed wood paneling, unfinished surfaces, a neutral color palette, use of organic materials with metal accents, many plants, family photos as wall art, and other charming decorative accessories. A farmhouse is a celebration of family values, positive vibes, and a warm ambience.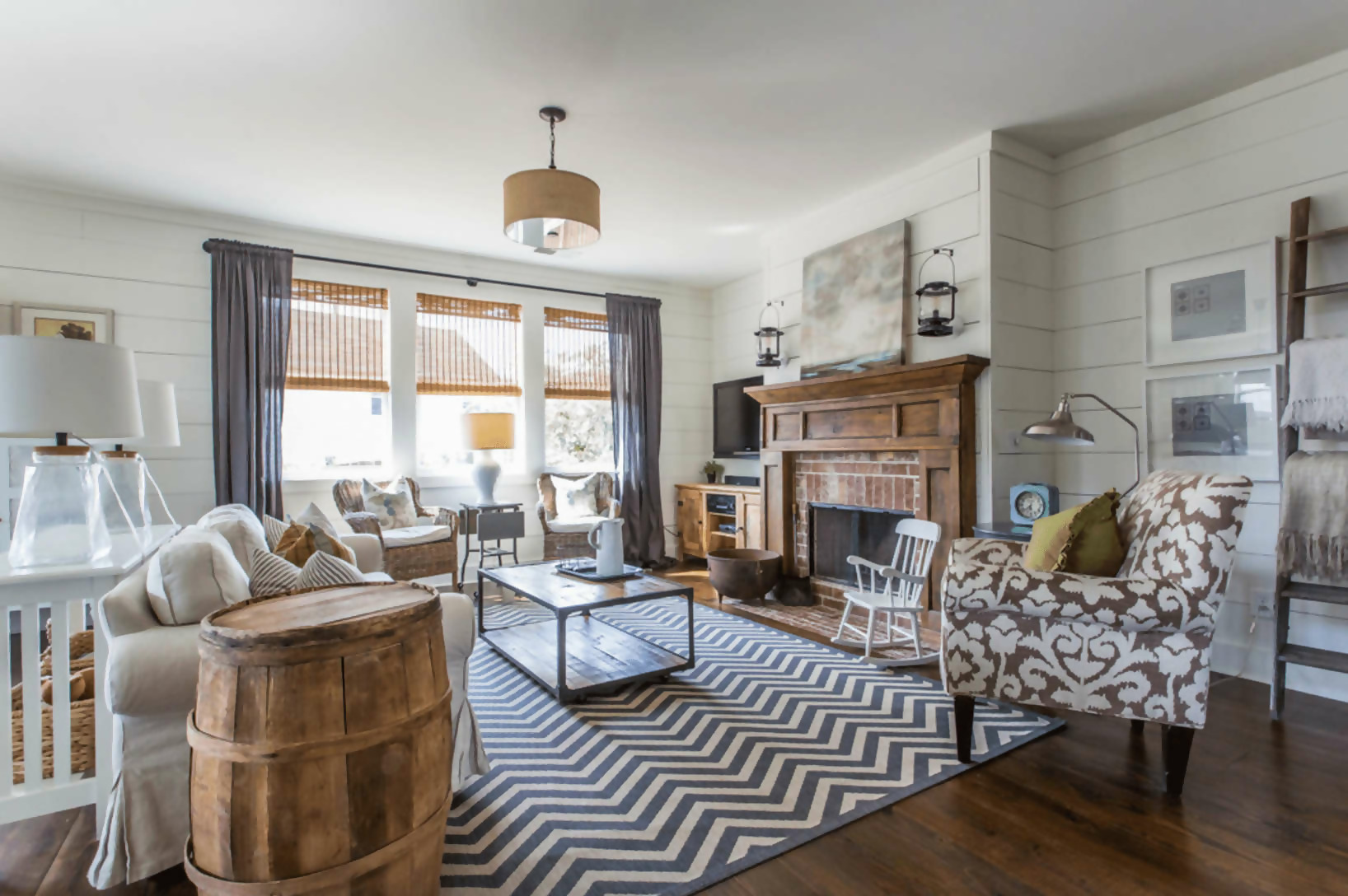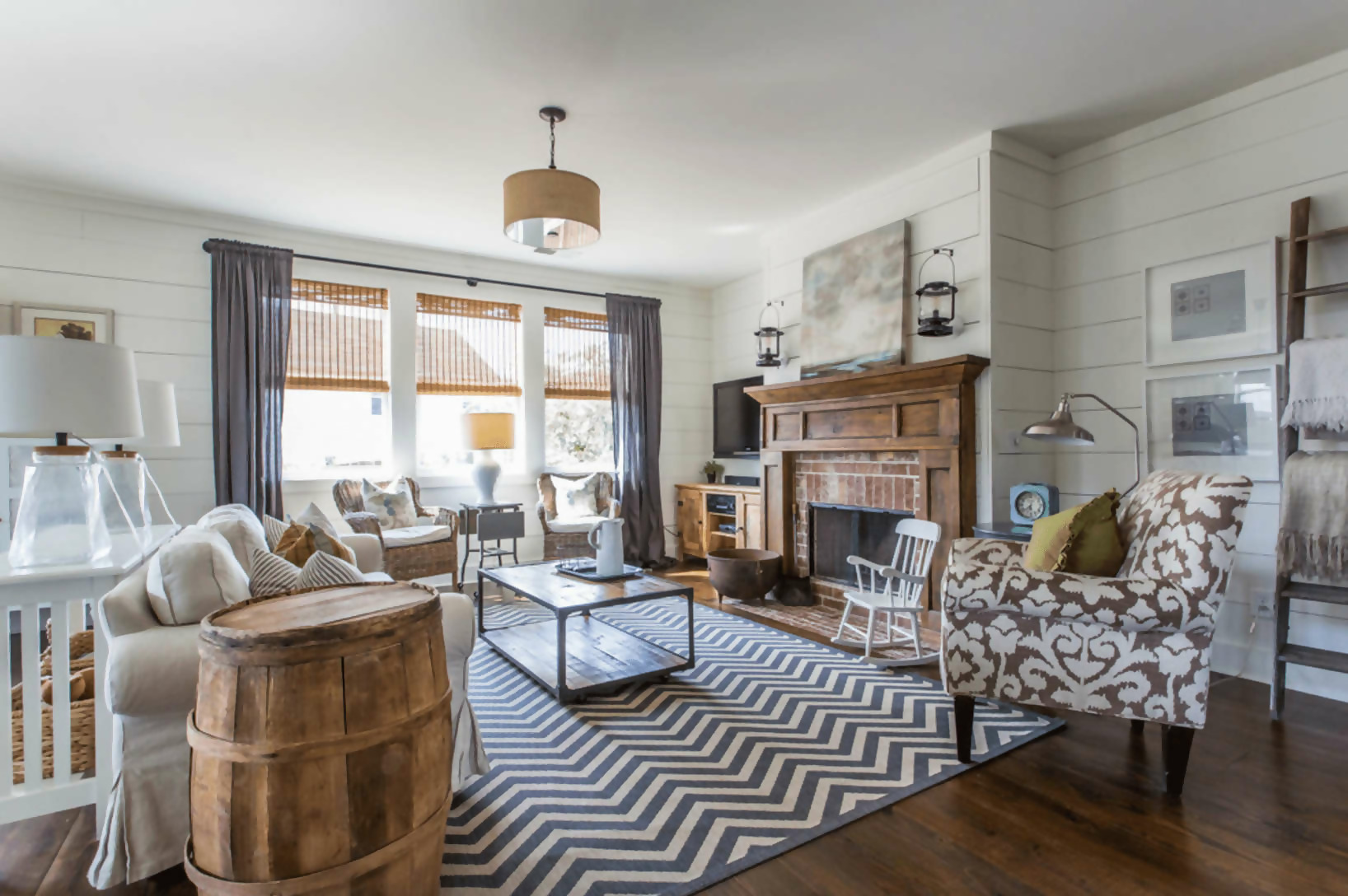 French Country Style House
A cozy farmhouse or a chic chateau can be decorated in the French country style, which was established in Provence in the south of France between the 17th and 18th centuries.
For French house plans, they typically involves a dwelling with asymmetrical exteriors with elegant, ornate elements. A French country home features an inviting, rustic, and old-fashioned look with curved arches, clean lines, distressed woodwork, and ground-breaking stonework.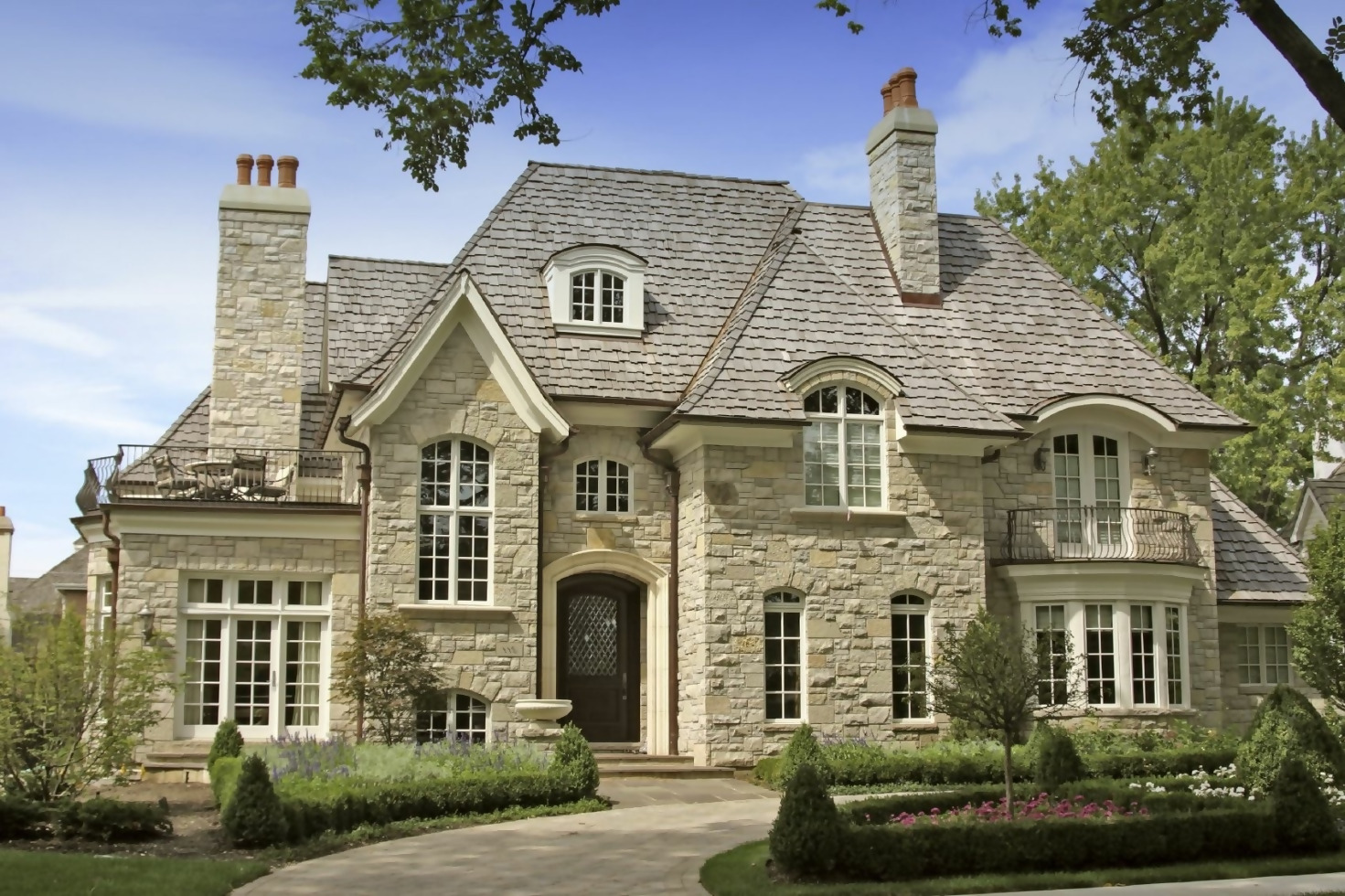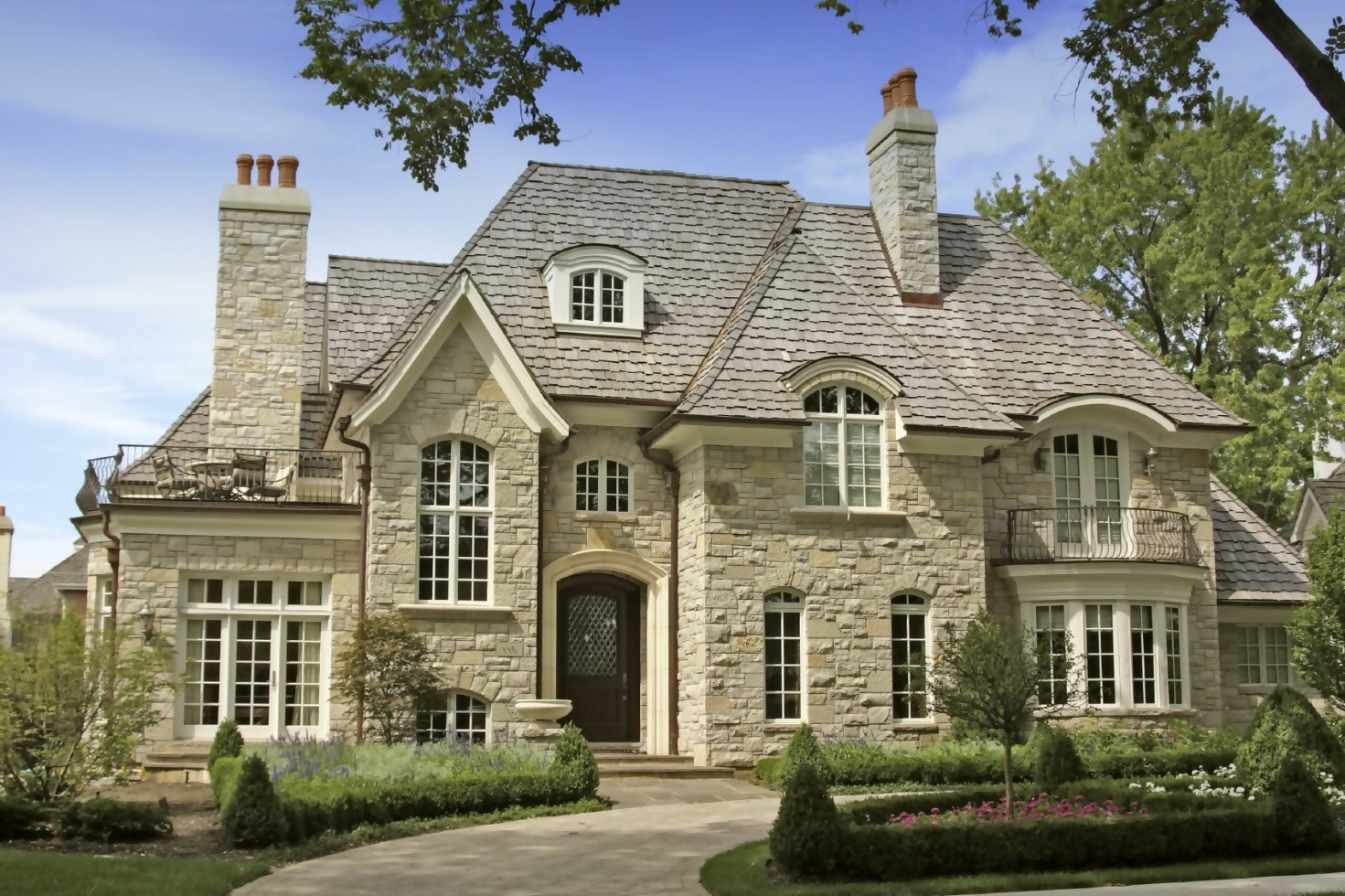 For inside decorating, choose organic materials, creative light fixtures, elegant furniture pieces, and craft accessories. For colors, it's better to choose warm hues, such as cream, beige, soft yellow, sky blue, and light grey.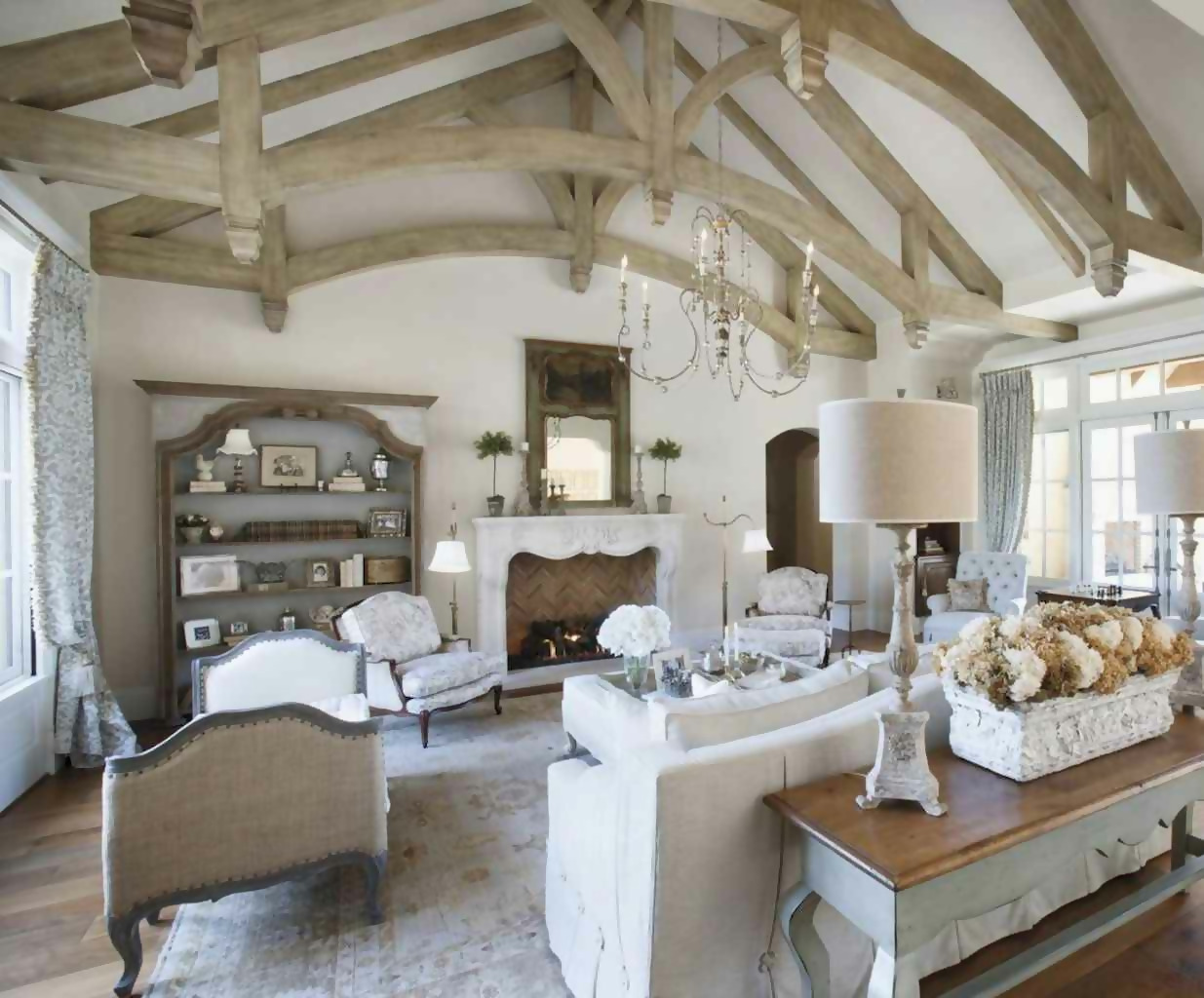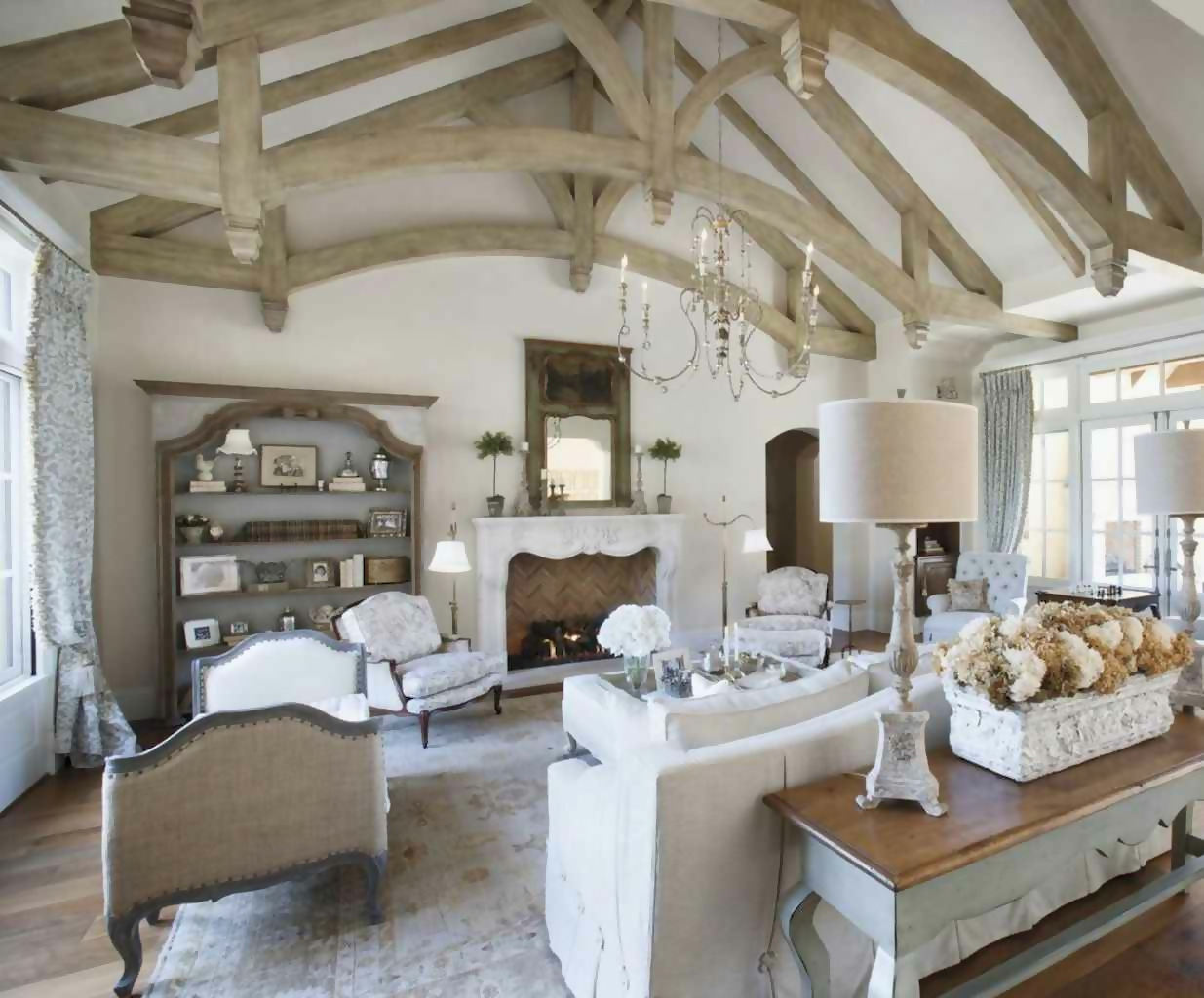 Craftsman Style House
The Craftsman architectural style dates from the 19th century as a result of the British Arts and Crafts movement during the industrial revolution.
Gustav Stickley, founder and editor of The Craftsman Magazine, was inspired by the simplicity of the bungalows during his trips. American architects started to use Craftsman décor elements after Gustav Stickley's article about a modest and functional homes, unlike Victorian types.
A Craftsman style features a covered porch, low-pitched rooflines, projecting eaves, stone details, and pillars lining the way to the front door.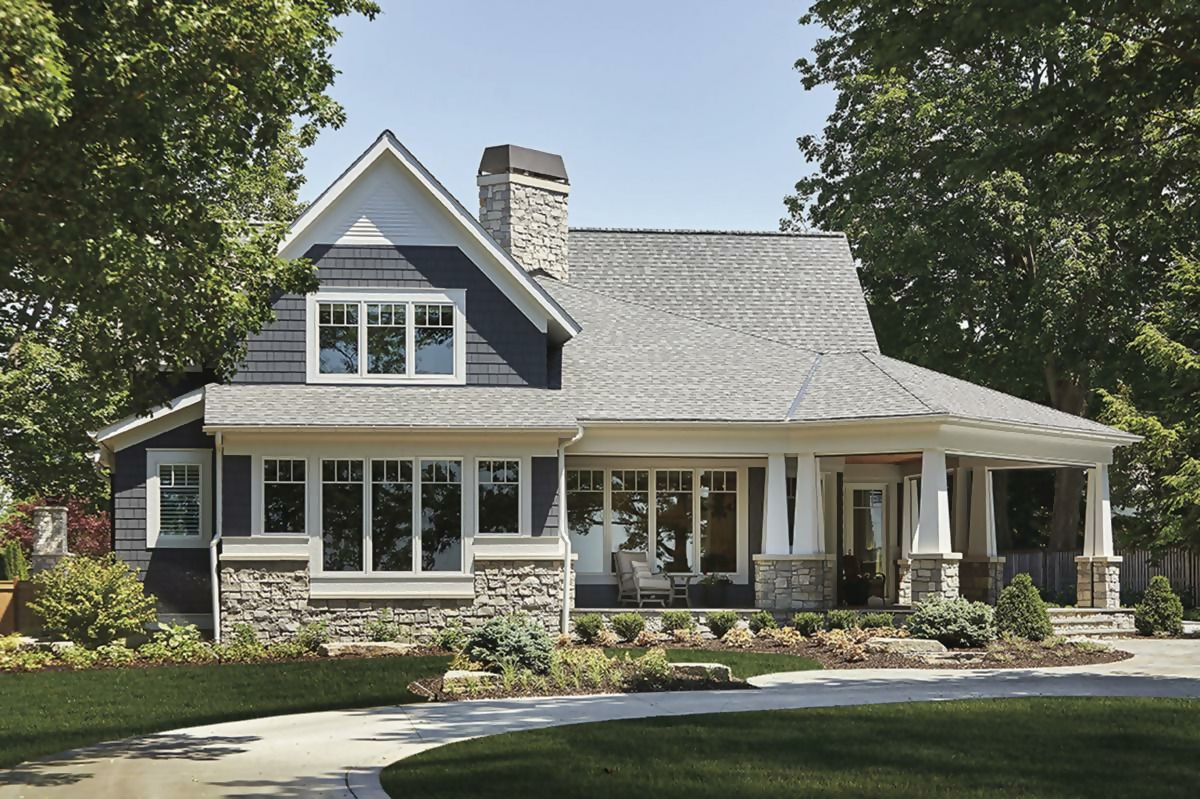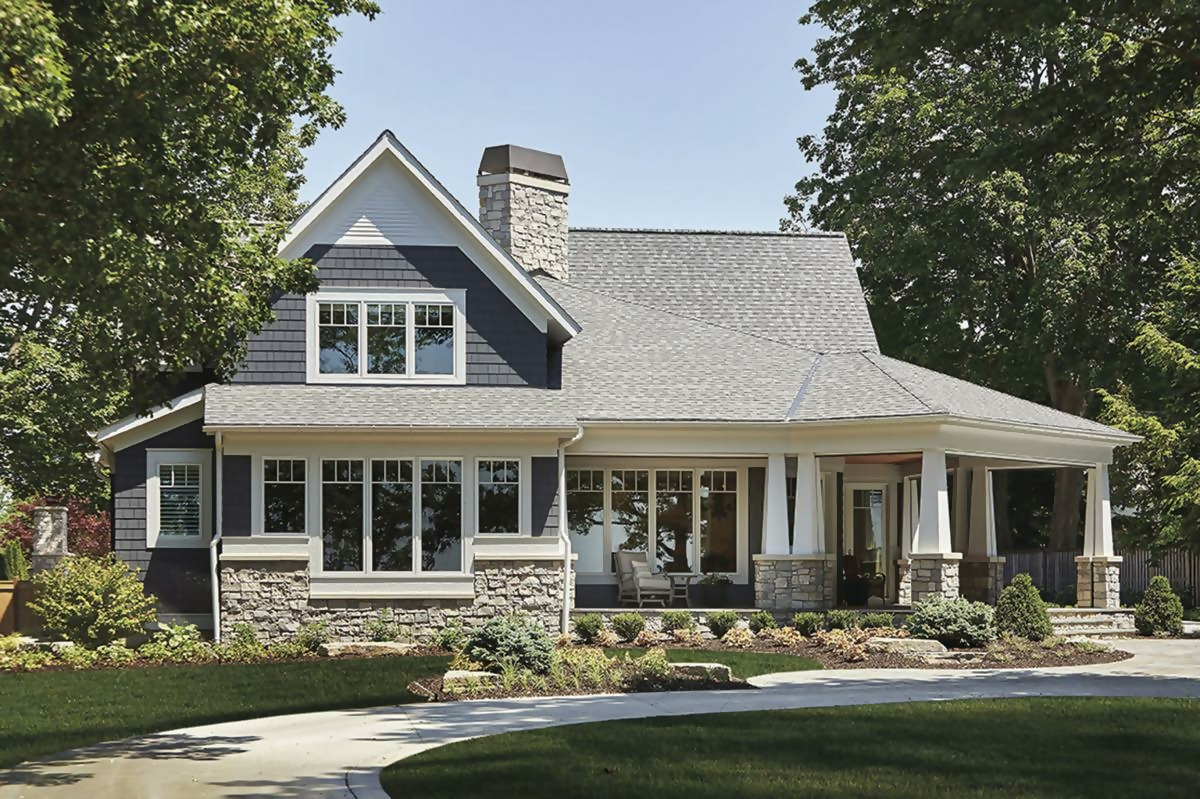 To decorate a Craftsman home, choose a majestic fireplace, comfortable window seats and nooks, natural materials, and muted colors.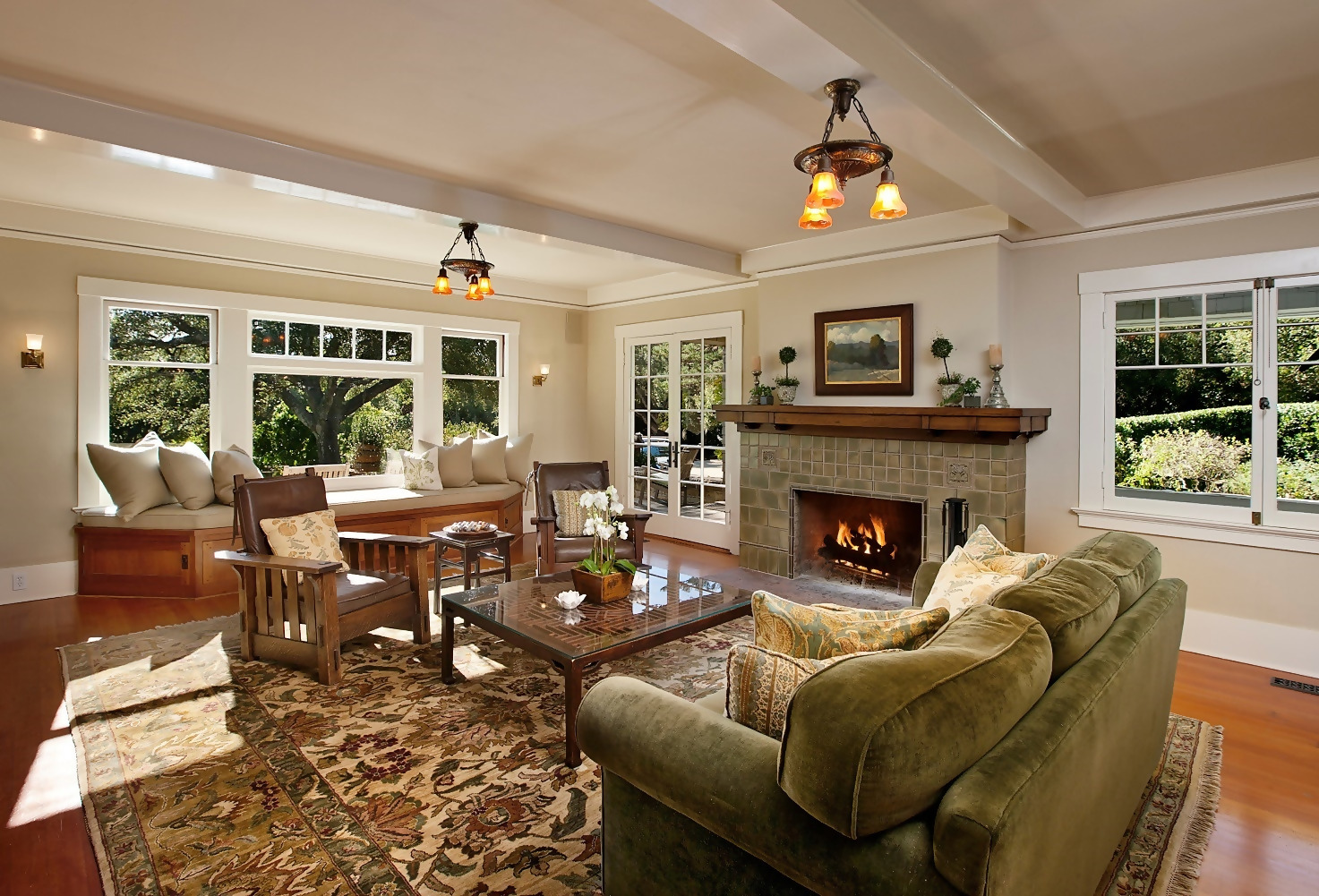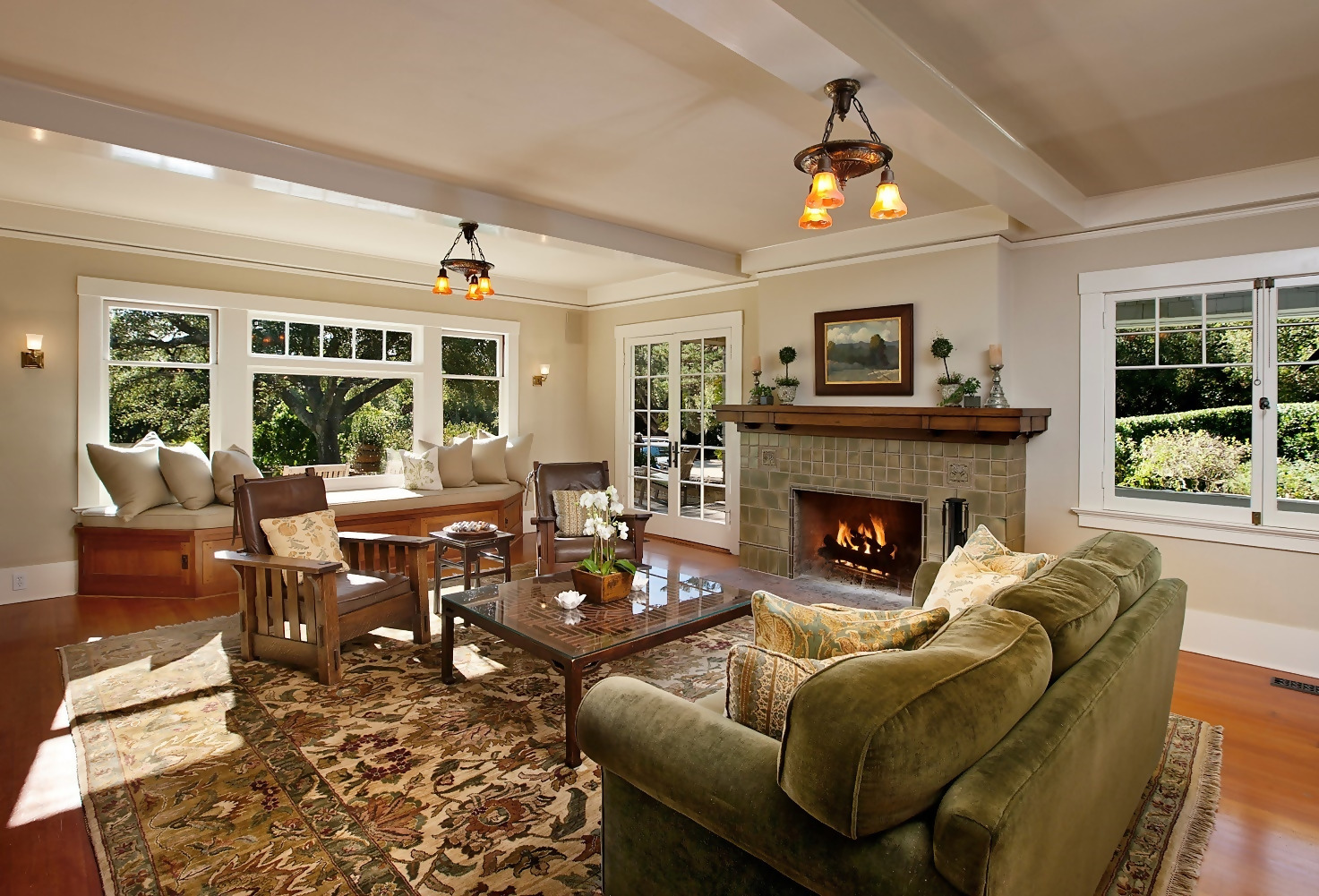 Cottage Style
Historically, a cottage was a small old-fashioned house in a rural area. The cottage style was defined after this type of "house" became known as a "cottage" in the United Kingdom.
Nowadays in England, the cottage is known as a traditional house with modern additional elements (also called mock cottages), while in the USA it's just a small holiday abode.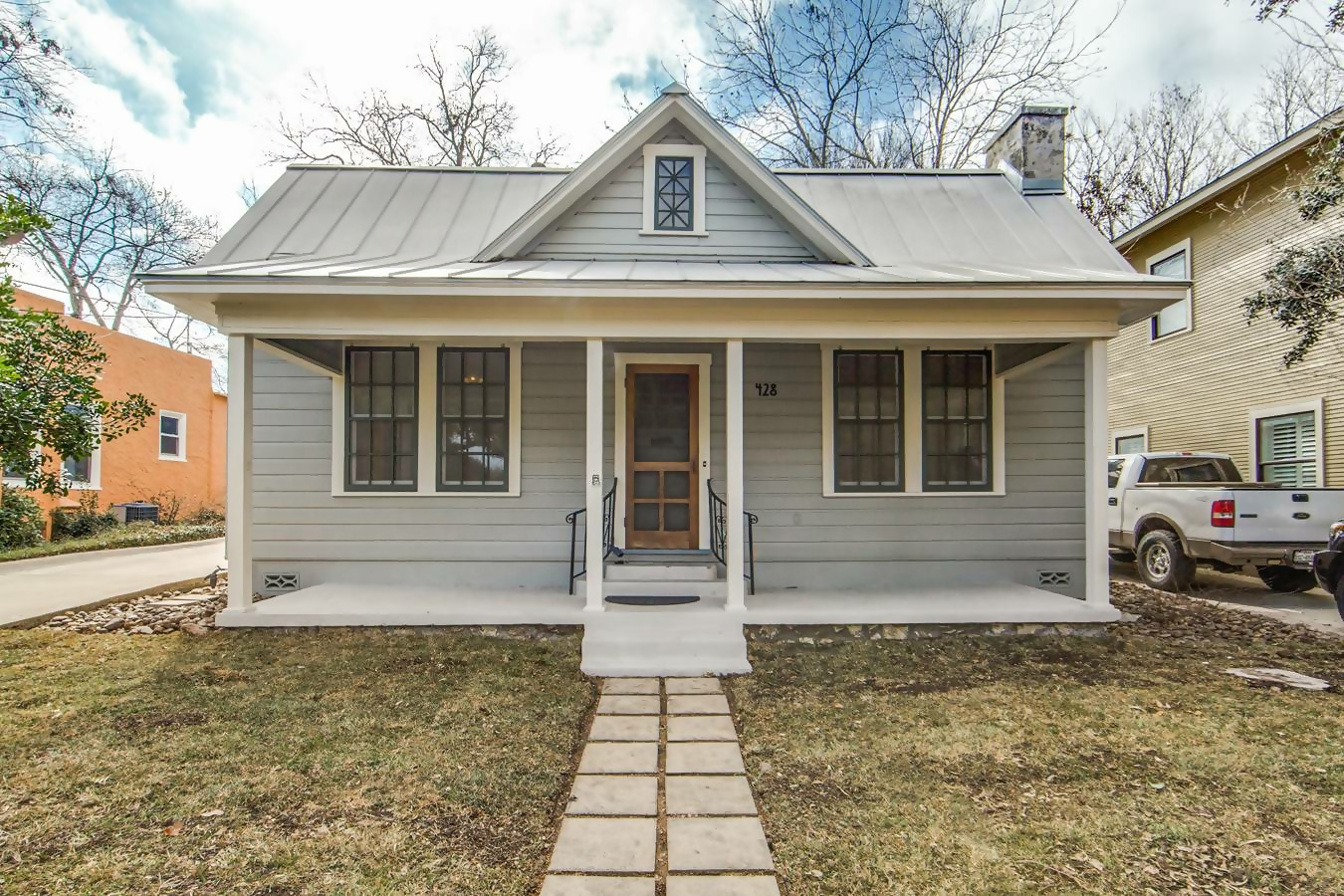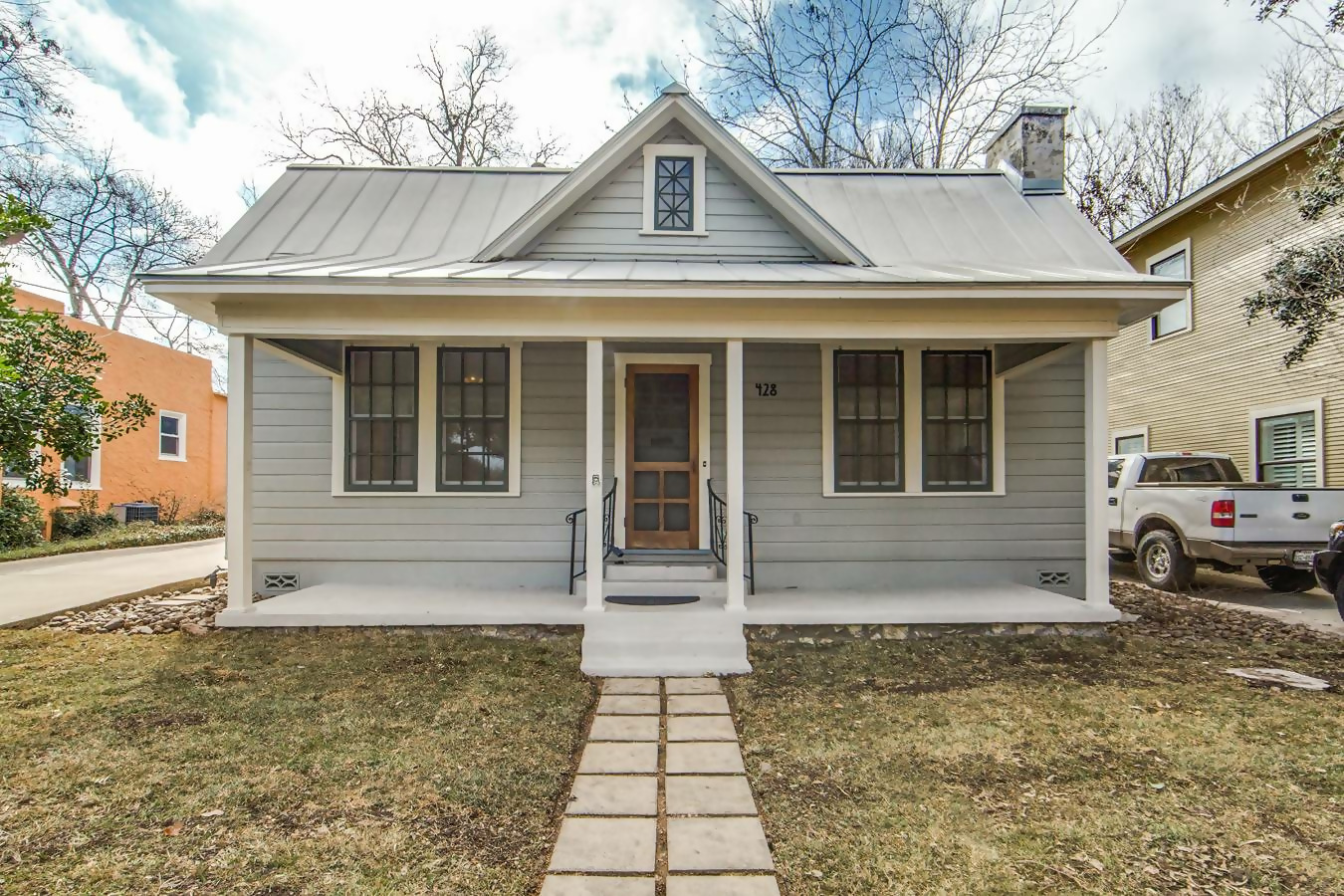 The cottage is a mix of modern comfortable sofas, chairs, and benches with vintage and/or antique tables, stools, shelves, and lighting fixtures. Also, plenty of wood, green plants, and nature-inspired wall art fit this house style. Keep in mind that neutral hues are the best color solution for a cozy cottage.