Raychem Corporation, Buildings ABC
Manufacturing and Engineering Facility
Menlo Park, California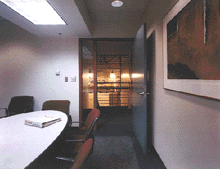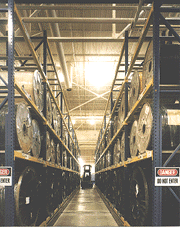 Design work was begun in 1988 and construction completed in 1994. The project was phased to cause the least disruption of operation. Spaces were consolidated and outdated construction removed and replaced with more efficient solutions.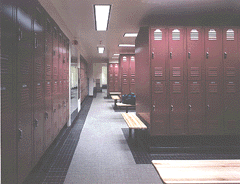 Second floor offices are stacked on top of employee locker and lunchrooms and utilize previously unused space within the structural trusses. Rolling high density storage racks cleared large areas of floor space which has been turned over to manufacturing.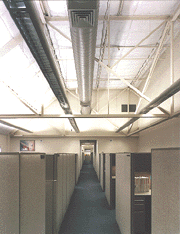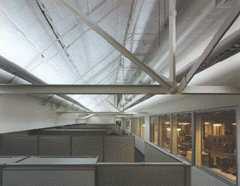 Offices and lobbies are formed into suites separated by fire rated exit corridors connecting the manufacturing floor. Employee amenities include new lunchrooms and outdoor smoking shelters.
New process related spaces within the larger manufacturing space consist of an intermediate manufacturing facility, a carbon black room and a series of laboratories. More efficient use of space allowed expansion of manufacturing lines throughout the building.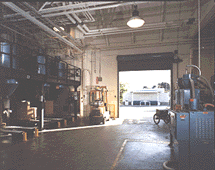 The facility operates on a 24 hour, seven day per week schedule and remained fully operational during the six year construction period.
Working closely with the local fire marshal defined the major exiting problems which were immediately resolved, but allowed the minor issues to be postponed until work in the area in question was undertaken.