Home For An Extended Family
Atherton
California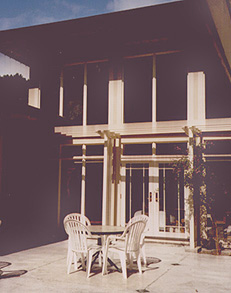 The full height windows of the two story living room face onto a sheltered patio. A balcony off of the second floor bedroom corridor connects to the patio via a spiral staircase which becomes a major sculptural element.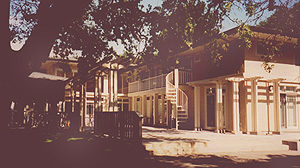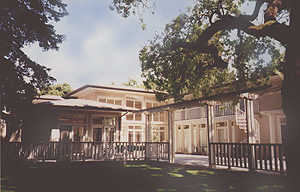 Ancient oak trees give the back of the house the feeling of being in the midst of the country. The low fence and trellis between the patio and the lawn area enhances that perception.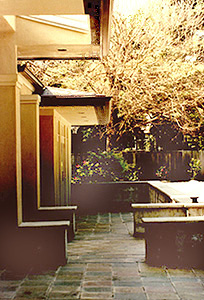 The French doors from both the living room and the billiard/game room open directly onto small, private patios so that guests can move in and out of the rooms at will. The recessed house entrance is between the patios, its large roof overhang is glazed so that the entrance is always bathed in light.